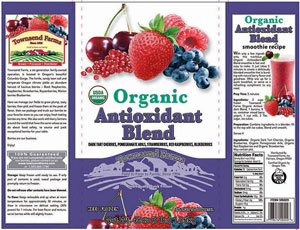 A recent food poisoning has caused many in America to contract Hepatitis A. A New York Times article shared that Townsend Farms of Fairview, Oregon recently recalled one of its frozen fruit products, the Organic Antioxidant Blend, after the Centers for Disease Control linked it to a multistate outbreak of hepatitis A, a virus that affects the liver.
The recalled frozen fruit mix includes pomegranate seeds imported from Turkey, which the company said might be the source of the virus that has affected 49 people in Arizona, California, Colorado, Hawaii, Nevada, New Mexico and Utah.
The berries were sold in Costco stores on the West Coast and in Harris Teeter stores in the Southeast.The CDC said workers handling ingredients in the recalled food may not have washed their hands properly, which most likely lead to the food poisoning.
The CDC interviewed 25 people who had the virus, 19 of whom said they had bought the Townsend frozen berry mix from Costco. At Costco, the berries have been sold since February in three-pound bags labeled Townsend Farms Organic Antioxidant Blend.
Food poisoning not only can lead to viruses, but also can end in death. If you or a loved one were the victim of a food poisoning, the food poisoning attorneys at the Law Offices of W.T. Johnson can help you get the compensation you deserve. Contact us today and set-up your free, no-obligation consultation.