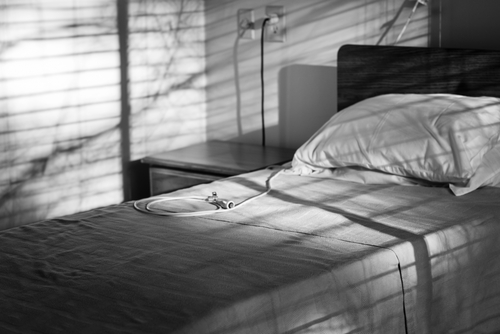 One of the primary reasons older adults move into a nursing home is they are no longer safe or comfortable living independently. This is usually due to their diminishing physical or mental capacity. They would reasonably expect that the nursing home will fill in those gaps and provide around-the-clock safety—so that they can enjoy this stage of their lives.
Unfortunately, our Dallas nursing home slip and fall attorneys at Crowe Arnold & Majors, LLP have seen that many nursing homes in North Texas fall short of their duty. Falls are alarmingly common and often result in serious or even fatal injuries.
Tap Here to Call Our Law Office
What Causes Elder Falls?
It is still possible for a resident to fall– even if the staff is doing everything right. However, many of them occur as a result of negligence on the part of the staff. Some of the causes that a Dallas nursing home neglect lawyer commonly sees include the following:
The staff does not monitor the patient closely enough
The staff does not adhere to the fall risk assessment
The floors of the facility are wet, whether due to a spill, cleaning, or inclement weather that is tracked inside
Side effects from medications that may cause balance issues or drowsiness in the patient
If the lighting is poor, that reduces each patient's ability to notice any dangerous hazards or obstructions
Floors that are uneven due to gaps or cracks in the surface
Mats or throw rugs
Walkers, wheelchairs, or canes that are defective
Staff members improperly transfer the patient into or out of bed
Staff members do not use safety equipment properly
Staff members forget to lock the wheels of a wheelchair or walker
Was Your Loved One Injured in a Fall? Call Now For a FREE Consultation!
Conditions that increase resident fall risk in nursing homes
Falls are the leading cause of serious injury and death in older Americans. According to the CDC, 3 out of 4 nursing home residents fall each year, and many of these incidents are attributed to the deteriorating health and mobility of patients who often have:
Impaired vision
Cognitive problems
Muscle weakness
Balance difficulties
Chronic foot pain
Dizziness and side effects from medications
Facilities that are properly maintained and staffed and have clear fall prevention strategies in place can minimize the risk of injury considerably. If negligence is suspected, our Dallas nursing home slip and fall attorneys can investigate and determine if shortcuts were taken, and if legal action is merited.
Tap Here to Call Our Law Office
Why are These Falls So Dangerous?
Older patients in nursing homes often become more physically frail as they age. The weaker their muscles and bones become, the more likely a fall will occur if they are not monitored closely enough, and nursing homes know that. Making matters worse is with these weaker patients, falls can be dangerous and lead to life-altering– if not life-threatening—injuries. These can permanently derail the patient's quality of life. Some of these injuries include:
Cuts or lacerations caused by the impact of the fall, whether against the ground or another object
Fractured hips are common due to the mechanics of elderly falls and their advanced age
Head injuries caused by whiplash or impact with the ground or another object
Bone fractures anywhere on the body, including the limbs and spine
Muscle, ligament, or joint injuries that further limit the person's mobility and independence
The patient naturally develops increased anxiety about the risk of future falls, which causes them to decrease their physical activity— and thereby amplify the onset of muscle and bone weakness, which makes future falls even more likely
Call Now to Speak to an Experienced Personal Injury Attorney!
Proving negligence in a nursing home slip and fall case
Our Dallas nursing home abuse lawyers must collect evidence that proves that the owner or operator of the facility was negligent. In some cases, this is demonstrated through records and reports of inadequate staff training, lack of supervision, illegal use of chemical restraints, or a blatant failure to keep the nursing home environment and equipment properly maintained so as to prevent a slip and fall injury. Our legal team will likely include the testimony of a medical expert who can clarify what actions or inactions on the part of the nursing home were remiss.
Compensation available in a nursing home slip and fall lawsuit
A slip and fall can result in debilitating harm for the elderly. Traumatic brain injuries, fractures, and broken bones are common and may lead to other health complications and even death. A nursing home slip and fall attorney at Crowe Arnold & Majors, LLP will seek full and fair compensation for your loved one's suffering. A successful lawsuit can recover monetary damages to account for:
Medical expenses to treat injuries
Rehabilitation costs and physical therapy
Pain and emotional suffering
Permanent disability
Costs of relocating to another facility
Funeral and burial costs in the event of death
Statute of limitations to file a nursing slip and fall lawsuit
Sadly, falls in nursing homes and other long-term care facilities are all too common. Our attorneys have extensive experience handling these complicated cases throughout North Texas, but it's important to remember that there are time constraints for taking legal action.
Like all states, Texas has a statute of limitations on slip and fall claims, which is two years from the date of injury. The sooner you seek legal counsel after a nursing home fall, the faster our attorneys can gather timely evidence and build a solid case.
The Right Attorney Can Make a Difference
As is the case in most personal injury lawsuits, the defendant is unlikely to acknowledge fault voluntarily. This is particularly true in cases involving nursing home slip and fall accidents. Not only does the nursing home have an incentive to minimize the damages it owes to the victim, but it risks losing future business if word gets out about their negligence.
If our attorneys discover evidence of nursing home abandonment or negligence that caused your loved one's fall, we will handle every step of the legal process with compassion and efficiency. We know how to negotiate with insurance companies and fight for the maximum compensation that your loved one deserves. Our firm takes all nursing home fall cases on a contingency basis, so there are no financial risks in getting high-caliber legal representation.
No Fee Unless We Win! Call Today and Speak to an Experienced Personal Injury Attorney!
Having a Dallas personal injury lawyer on your side with experience handling these cases is paramount to thoroughly investigate what caused the accident, show the nursing home that your claim needs to be taken seriously, and to help maximize the amount of your financial recovery.
Contact us for a free consultation
Our attorneys have recovered over $100 Million in jury verdicts and settlements on behalf of our valued clients. If you or a loved one have been injured in a nursing home slip and fall accident, contact Crowe Arnold & Majors, LLP 24 hours a day to schedule your free consultation. A personal injury attorney from our firm will vigorously pursue justice on your behalf.