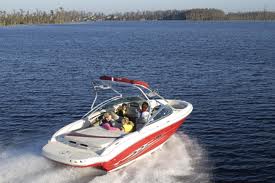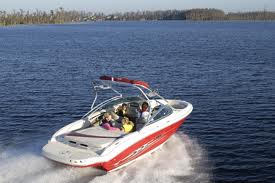 Here is an article out of the Lubbock paper concerning a tragic personal watercraft accident on Possum Kingdom Lake that resulted in the death of one young man, and, we're sure, in immense sorrow and grief in his best friend who, unfortunately, was also involved in the accident.
We do not know the details of this incident beyond what is in this article. But what occurred here is a good example of how dangerous personal watercraft can be.
Given the restrictions imposed due to COVID-19, Texans are taking to the lakes this summer for recreation in unusually high numbers.  That is with good reason.  It is fun to zip around on a boat or personal watercraft, soak in the sun, and cool off.  Not only that, it can all be done outdoors while maintaining safe distancing.    
Just remember, boats and personal watercraft can be very dangerous if not operated properly.  Crowded Texas lakes are no place to do stunts or engage in risky behavior.  High boat traffic and a windy, rough lake can obscure views, create boat or PWC handling difficulties, and cause accidents.  Boating and drinking, of course, can also cause accidents, especially at night.  Alcohol and boating do not mix at any time of day.  Don't do it.  Period.           
Take the proper boater safety courses.  Always wear personal floatation devices and use kill switches, no matter how well you think you can swim.  Falling out of a boat at a high speed is jarring, and it does not take much to get disoriented and drown, especially if your head hits the boat, a stump or some other object.   And matters are made much worse if the engine isn't cut off and the boat or PWC continues to operate, post-ejection. 
Once again, DO NOT DRINK ALCOHOL AND DRIVE A BOAT OR PWC!
The Dallas boat accident lawyers at Crowe Arnold & Majors, LLP have handled boating accident cases and know how to interpret watercraft accident reports issued by the Texas Parks & Wildlife officers who investigate boat watercraft accidents.  Do not hesitate to contact us in the event you or a loved one experiences a boating or personal watercraft accident, injury or death that is the fault of someone else – especially an intoxicated boat or PWC operator.