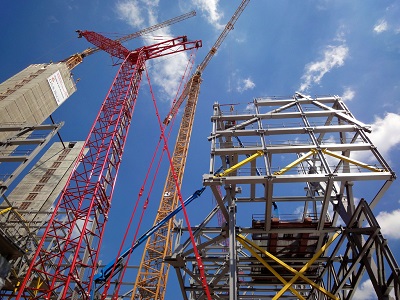 The family members of a construction worker killed in a job-site accident during the building of the Baylor University business school has filed a wrongful death lawsuit. The claim is against several parties involved in the building's construction, including the general contractor overseeing the site and the subcontractor hired to do the electrical work. The family's claim argues that the negligence of one or more of these parties resulted in their family member's death.
The deceased man was working in an elevator shaft in June 2015 when the elevator began to run.  The worker was crushed between the elevator car and a beam inside the shaft. According to the family, the contractors failed to "lock out" or "tag out" the elevator shaft to prevent the elevator from running. This procedure would warn others on the job site not to try to use the elevator. An investigation by the Occupational Safety and Health Administration (OSHA) found that the contractors had failed to use adequate safety procedures. At the time of the accident, the man who lost his life was employed by the electrical subcontractor named in the lawsuit.
In Texas, a family may bring a wrongful death claim if the negligence of another person or company caused their close relative's death. A wrongful death lawsuit seeks compensation for losses like medical bills, funeral and burial expenses, lost wages and earning opportunity, and the pain, suffering, and grief the family endures because of their loss.
An experienced Dallas wrongful death attorney can help your family navigate a claim and secure compensation. Crowe Arnold & Majors, LLP can be there for you.
Contact us at (214) 231-0555.