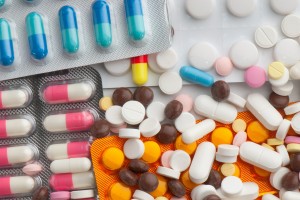 Diet supplements are on the FDA's cutting block again, with a new warning not to use these four products. The US Food and Drug Administration (FDA) just announced they are warning consumers to stop using these products immediately and "throw them away":
Citrus Fit Gold
Hot Detox
Thingenics
Tonic Life BP
Citrus Fit Gold, Hot Detox, and Thingenics contain sibutramine, a drug that was taken off the market in 2010 because it significantly increases the risk of coronary artery disease, congestive heart failure, arrhythmias, and stroke. The FDA also said these three supplements had the potential to interact with other medications in a life-threatening way.
The Lawsuits Come Rolling In
The first lawsuit claimed sibutramine caused adverse effects, including death, and was filed in 2002. The product had been in the prescription drug Meridia. It was prescribed to patients who had a body mass index (BMI) of 30 or more. The drug was given to remove fat and keep it off of these obese patients. In 2010, it was taken off the market following the Sibutramine Cardiovascular Outcomes Trial (SCOUT). In the trail, it was shown that 16 percent of the patients treated with Maridia had cardiovascular problems that included non-fatal heart attack, non-fatal stroke, stopped heart requiring resuscitation, and death.
On January 6, 2014 a New York woman filed a lawsuit claiming she had taken a diet supplement that contained sibutramine, and she had such an adverse effect, she was admitted to a mental hospital after suffering days of insomnia and erratic behavior.
The fourth supplement, Tonic Life BP, contains phenolphthalein, which is a carcinogen, according to the FDA. In 1999, the FDA determined phenolphthalein was not generally recognized as safe, it had been in laxatives until it was proven to cause cancer.
FDA Does Not Regulate Diet Supplements
A statement taken directly from the FDA's supplement page:
"Generally, manufacturers do not need to register their products with FDA or get FDA approval before producing or selling dietary supplements.* Manufacturers must make sure that product label information is truthful and not misleading.
Under FDA regulations at 21 CFR part 111, all domestic and foreign companies that manufacture, package, label or hold dietary supplement, including those involved with testing, quality control, and dietary supplement distribution in the U.S., must comply with the Dietary Supplement Current Good Manufacturing Practices (CGMPs) for quality control.
In addition, the manufacturer, packer, or distributor whose name appears on the label of a dietary supplement marketed in the United States is required to submit to FDA all serious adverse event reports associated with use of the dietary supplement in the United States.
FDA's responsibilities include product information, such as labeling, claims, package inserts, and accompanying literature. The Federal Trade Commission (FTC) regulates dietary supplement advertising."
For the more details on the FDA's oversight on diet supplements, follow the link: http://www.fda.gov/food/dietarysupplements/
Consumers are misled to believe that all the items on store shelves or online are inspected and safe. Dietary products are not inspected by the FDA or other regulatory agencies. The FDA, as stated above, is very concerned that the weight and dosage are clearly labeled, but they have refused to provide oversight on the actual products, unless they contain an ingredient that is known to cause harm.
If you have suffered an injury from a defective product or drug, contact Crowe, Arnold & Majors, LLP today for a free consultation.