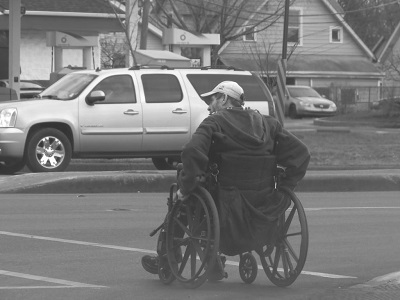 Any type of accident that results in damage to the spinal cord can cause paralysis. A car accident, a fall, a workplace accident, or any other incident may do damage to the spinal cord. The extent of the paralysis and the specific medical problems it causes – such as loss of sensation or coordination – depends on which part of the spinal cord is damaged.
If you're facing symptoms of paralysis after an accident, take the following steps as soon as you can:
Tell your doctor. Let your treatment team know right away. While doctors do check for signs of paralysis in patients with spinal cord injuries, you should keep them updated as soon as possible about any changes in your ability to move or to sense pain or other touch signals.
Preserve any evidence you can that will tell you how the accident happened. For example, if there is an accident report or you filed a workers' compensation claim for an on the job injury, make copies of this paperwork as soon as you can and store them in a secure location. Gather the names and contact information of any witnesses to the accident.
Get support. If you're facing paralysis, you're not alone. Millions of Americans live with the aftereffects of spinal cord injuries. Go online or ask your doctors for information on groups that can help you learn to adapt and to process your emotions after the accident.
Talk to a lawyer. An attorney with experience representing clients who have suffered spinal cord injuries due to another's negligence can help you protect your legal rights and secure the compensation you deserve.
Crowe Arnold & Majors, LLP has helped many people and their families through this difficult situation. Let us be there for yours. Contact us today at (214) 231-0555.