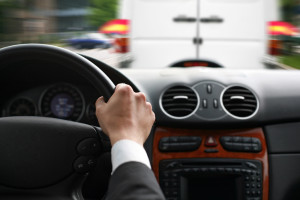 The National Highway Traffic Safety Administration (NHTSA) held a hearing on July 2 to scrutinize the recall and safety practices of Fiat Chrysler Automotive (FCA).  After the hearing, NHTSA chief Mark Rosekind said the agency would likely take action against the automaker no later than Labor Day 2015, according to a recent article in Automotive News.
The NHTSA is investigating Fiat Chrysler for alleged violations of U.S. auto recall laws.  At issue are the steps the automaker took or failed to take on 23 recalls issued since 2013, affecting over 11 million vehicles.
The three-hour hearing, which took place at the U.S. Department of Transportation (DOT) headquarters, examined Fiat Chrysler's safety and recall steps over the past two years.  Issues raised included errors or omissions in information that the automaker reported to federal agencies, difficulties manufacturing or distributing replacement parts for recalled vehicles, and situations in which a "fix" for a defect did not in fact remedy the problem.
One of the cases discussed at the hearing is the recall affecting 1.5 million Jeep Liberty and Grand Cherokee vehicles with rear-mounted fuel tanks.  In a rear-end car wreck, the tanks may become damaged and leak fuel, increasing the risk of fire.  Although the NHTSA estimates that 75 deaths have been linked to the problem, only 320,000 affected Jeeps have been fixed in the past two years, the agency says.
Experienced Texas car accident lawyers pay close attention to recall notices and urge Texas motorists to do the same.  Recalls address defects that can cause serious harm, but because these defects are often hidden, motorists might not know the vehicle has a problem until it is too late. Contact Crowe Arnold & Majors, LLP today at (214) 231-0555 to discuss your questions about recalls.