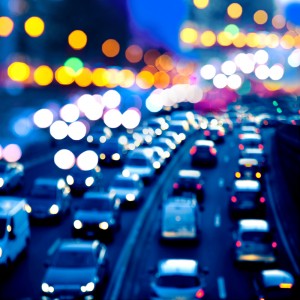 High-end, electric car maker, Tesla Motors Inc. is feeling the heat this week after another one of their cars has been reported to have caught fire. Their Model S luxury hatchback has been reviewed by many, but one Edmund's reviewer reported a funny noise coming from the back end of the car, claiming that it happened while accelerating and decelerating. Tesla had the problem fixed in the Edmund's model very quickly, but declined to comment on why the malfunction was happening. In light of the fire hazards posed by lithium-ion batteries in laptops and Boeing 747 jets, some are skeptical about the fire safety of Tesla's vehicles.
Meanwhile in Smyrna, Tennessee the third reported Model S hatchback was reported to have caught fire in the last six weeks. The other two fires occurred near Seattle and in Mexico. Both of those two were in crashes and the fires didn't harm anyone. Car fires are a normally occurring instance, but because Tesla is pioneering the new market of electric sports cars, they are likely to be scrutinized much more than petroleum combustion auto makers. The fire in the Seattle accident was reported to not have been caused a defect, but by the accident itself. It is still unknown about the cause of the fire in the Tennessee incident, but Tesla's spokespeople feel confident that the accident caused it. Tesla Motors even reports that the man in the crash claims that the Model S "saved his life." In comparison, Tesla Chief Executive Officer Elon Musk defended their product's safety in a blog post, referencing the 150,000 annual non-Tesla car fires.
It's too early to say whether the next wave of electric travel is safe, but auto product defects remain an issue for petroleum-fueled vehicles. If you or a loved one is hurt due to an automotive defect, please contact Crowe, Arnold & Majors, LLP for legal counsel.