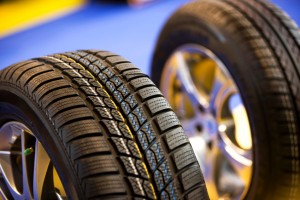 The National Transportation Safety Board (NTSB) recently planned a meeting to discuss what agency experts say is a growing problem: an increasing number of old and defective tires are still on the road. What's more, the agency is concerned that recent tire recalls haven't done their job in ensuring that tires with dangerous defects are repaired or replaced, according to a recent CBS News report.
As every experienced Texas defective tire accident lawyer knows, not all car wrecks are caused by driver error. A hidden defect in a tire or other vehicle part can cause serious injury or death. Often, the car's owner won't even know the defect exists until it is too late.
About 11,000 tire-related accidents occur nationwide every year, according to the NTSB. Over 6,000 people yearly are injured in these crashes and about 200 lose their lives. Although old, worn, and defective tires are frequently pinpointed as the cause of these crashes, consumers don't always have the information they need to find out how old their tires are or when it is time to get a recalled tire fixed, according to tire safety experts. The National Highway Traffic Safety Administration (NHTSA) offers tire information, including tire recall data, at its website, safercar.gov. A free app for iOS and Android phones also provides access to NHTSA vehicle safety information.
Over time, tires get weaker and their tread wears down. Temperature changes, rough roads, and other conditions can cause tires to crack on the surface or to show other signs of damage. Recommendations for tire change scheduling vary from every six years to every ten years, depending on which experts are weighing in, the type of tire involved, and the mileage or other demands placed on the tire.