You want your children to be safe, but many times they might use toys or products that could cause them harm due to a manufacturer's negligence. We want to share with you the Consumer Product Safety Commission's recalled children's products for May, so you can protect your children from injuries.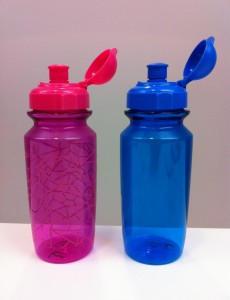 H&M Re-announces Recall of Children's Water Bottles Due to Choking Hazard
These water bottles' spouts can break off, posing a choking hazard to children. H&M has received one report of an incident in England of the water bottle spout breaking off in a child's mouth while the child was drinking from the bottle. No injuries have been reported yet.
The recalled products were sold at the children's department in H&M stores from July 2012 through March 2013 for between $1.50 and $5.  About 200 of the bottles were sold after the original recall was announced in September 2012.
If you or a loved one owns this recalled water bottle, stop using it and call H&M to receive a prepaid mailer to return it. Then you will be mailed a full refund plus a $25 H&M gift card.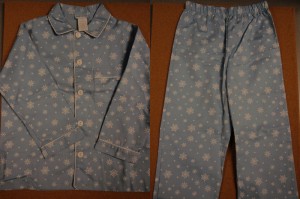 Vive La Fete Recalls Children's Pajamas Due to Violation of Federal Flammability Standard
These pajamas fail to meet federal flammability standards for children's sleepwear, posing a risk of burn injuries to children, but no injuries have been reported yet.
This product recall involves Vive La Fete children's cotton or cotton/polyester two-piece pajama sets, sizes sizes six months through size 12. They were sold at boutiques, children's specialty stores and online from September 2012 to January 2013 for about $40.
If you purchased these pajamas, you should immediately stop using them and contact Vive La Fete for instructions on how to receive a full refund.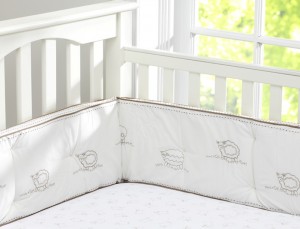 Pottery Barn Kids Recalls Sweet Lambie Crib Bumpers Due to Entanglement Hazard
The thread in the decorative stitching on this bumper can loosen, posing an entanglement hazard to babies. The firm has received two reports of the decorative stitching coming loose and entangling infants, including reports of the thread wrapping around a child's neck. No serious injuries have been reported yet.
This product recall involves Pottery Barn Kids Sweet Lambie Bumpers manufactured from April 2009 through July 2012. The cotton bumpers are padded with lambs in grass and lambs with trees embroidered on them. They were sold at Pottery Barn Kids stores and catalogs, Pottery Barn Outlet stores and online from April 2009 through July 2012 for between $129 and $149.
Consumers with recalled bumpers should contact Pottery Barn Kids for instructions on how to return the bumpers to receive a gift card for a full refund or a replacement bumper and to receive free return shipping for recalled bumpers.
If you or a loved one have suffered injuries from a recalled product, you deserve justice. Contact the Dallas product liability attorneys at Crowe Arnold & Majors, LLP today and set-up your free, no-obligation consultation.