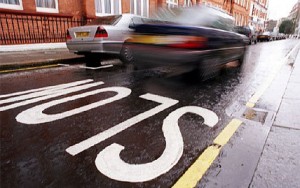 Chevrolet and Honda are both announcing recalls this week, but the difference between the two reveals the strict regulation on the automotive industry. Japanese automaker Honda has announced plans to recall 344,000 Odyssey minivans for an issue with an electronic braking mechanism. Chevrolet has announced this week that they are warning against all 2013-2014 Cameros, for a very interesting reason. The Camero airbag warning sticker in the sun visor appears to peel off easily, resulting in a lack of visual safety guidelines.
Due to a software glitch, it is possible for 2007-2008 Honda Odyssey's Vehicle Stability Assist (VSA) could "apply the brakes unexpectedly under certain circumstances." In a recent press release from Honda, they report that every time the car begins to move, the VSA system calibrates the yaw sensor, but if the car is driven a specific way the calibration will not be properly completed. If not completed properly, hydraulic pressure can build in the brakes. If continued to be driven a specific way, pressure will build and build until the brakes are released unexpectedly. The braking isn't signaled by a rear brake light or dashboard light, which could result in startlingly abrupt car accidents. Thankfully, no accidents have been reported yet. But, if you drive an affected vehicle, you may be receiving a recall notice in the mail soon. If you're at risk, you'll be able to take your Odyssey in for repair, free of charge.
On the other hand, there is the Camero airbag sticker recall. The peeling off of stickers could apparently cause a risk for anyone who doesn't know what an airbag does. It may seem dumb, but I suppose it's better safe than sorry. This recall seems like Chevy is just covering their bases. If you see it peeling off you can send a letter to get an appointment to get it fixed, some may even get their whole visor replaced.
Product liability comes in all shapes and sizes, ranging in severity. If you or someone you know is negatively affected by a product recall, please contact Crowe Arnold & Majors, LLP for legal help.