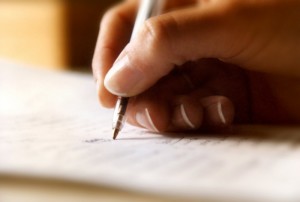 Several companies that sell fraudulent and misleading weight loss products are going to have to dig into their profits and find $34 million to pay consumers who were victimized by their advertising lies. The Federal Trade Commission (FTC) just reached a settlement in a class action case with four companies that use deceptive advertising to sell weight-loss products, including dietary supplements, skin cream and food additives.
The products are:
Sensa weight-loss sprinkles
L'Occitane "shaping" skin cream
HCG Diet Direct formula
LeanSpa acai berry and colon cleanse supplements
The settlement with these companies is part of the FTC crackdown of deceptive advertising that promises weight loss, but only lightens consumers' wallets. "Operation Failed Resolution", is the name of the assault the FTC hopes will put an end to misleading and fraudulent advertising from weight loss companies.
Sensa will pay $26.5 million for fraudulent advertising and unsubstantiated advertising claims. Sensa lied to consumers by telling them all they had to do was "sprinkle, eat, and lose weight." According to the FTC lawsuit, Sensa sales were more than $364 million.
L'Occitane will pay $450,000 for claiming its skin cream could slim users. It made false claims and falsely told consumers the products were clinically proven to slim the body.
HCG Diet Direst sold a fluid made from placenta that would allegedly trick the body into a pregnancy mode were stored fat could be released. From 2009 to 2012, HCG sales were more than $3 million dollars. HCG Diet Direct had their judgment suspended due to their inability to pay.
LeanSpa will pay $7.3 million for making false statements and fake news websites about their products.
All of these companies have been barred under the terms of the settlement, to make any other false or misleading promises about their products. They are also required to complete two clinical studies with reliable scientific tests before making any claims regarding their products.
Why Are These Products In The Marketplace?
The Food and Drug Administration (FDA) is responsible for making sure that a dietary supplement, like other products they oversee, has the proper labeling. That oversight extends to ingredients, weight, manufacturer, and dosage, not claims about the product. The FDA does not regulate dietary supplements; they do not require testing, or any proof that would substantiate the claims the manufacturers tout.
The FDA does require that the labels are "truthful and not misleading". Who gets to decide if the labels are "truthful and not misleading"? The FDA asks for no verification whatsoever, testing, research, or testimonials. They govern by blind faith. The untruthfulness and misleading claims are discovered by unsuspecting consumers,
For many people, the need to lose weight is a matter of life or death. They buy these products after being lured in by the promise of shedding weight and feeling wonderful. As time passes, they realize the products were a fraud, and all they have lost is money, while their health continues to decline.
Contact the professionals at W.T. Johnson to set up a free consultation today.