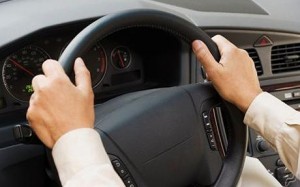 Fatal car crashes are among the leading causes of death in teenagers. Teenage drivers are inexperienced and lose control of vehicles because they lack professionalism in their everyday driving. Teen drivers often speed, and to make matters worse, they underestimate the need of scanning the road ahead and eliminating driving distractions.
How Parents Can Help Their Teens Avoid Car Accidents
The National Safety Council (NSC) advocates reducing teen car crash fatalities and personal injuries with the help of parents. NSC advocates teaching parents how to prevent teen car wrecks. They list the top ten things parents can do to change young people's driving habits:
Kids look up to their parents. So, parents are encouraged to be safe, conscientious drivers as modeling good driving behavior does make a difference in how a teen acts behind the wheel.
When a teen gets a driver's license, that doesn't mean the teen is skilled enough to be a safe and competent driver. Teens who get a driver's license for the first time are still at high risk of causing traffic crashes, since they are still very inexperienced.
Most nighttime crashes involving teen drivers happen between 9 p.m. and midnight, not the wee hours of the morning.
In the United States, auto accidents are the number one cause of teen fatalities.
More than 50 percent of teens killed in car crashes were found not to have worn a seatbelt at the time of the fatal car crash.
Teens are not encouraged to drive each other around. Passengers younger than 18 greatly increase the odds of a fatal car wreck involving a teen driver.
The first year of the teen's issuance of a driver's license is the most risky time for a new driver.
Laws that limit teen driving do not adequately protect teen drivers who die in traffic collisions.
Teens below the age of 20 are more likely to be involved in a car crash than those over 20 years of age.
Most teen-driver car crashes are caused by inexperience, not reckless teen driving.
Recommendations for Teen Drivers
NSC recommends 100 hours of supervised driving practice for new teen drivers. NSC insists on this advice by noting that teen drivers who have less than 50 hours of supervised practice are not safe on the road. They recommend that parents sign safety contracts with new teen drivers to ensure safe driving tactics and accountability.
Many states issue Graduated Driver licensing (GDL) to teenagers and new teen drivers in the effort to lower teen car crashes. Additional safety laws have been put in place targeting teenagers, including the requirement of a helmet for all motorcyclists under the age of 18 and a ban on hand-held cell phone use, except in case of emergencies.
Some GDL programs require 30 hours of supervised driving practice with a six-month instructional permit before a teen under the age of 18 can be granted a full drivers license. Teen drivers are also required to complete driver's education and stay out of legal trouble before the state issues a GDL. The license can be cancelled for traffic violations like careless and reckless driving, maintenance tickets and speeding.
If you have been a victim of a car accident, don't hesitate to call Crowe Arnold & Majors, LLP for a free consultation. Our Dallas car accident lawyers will get you on the road to recovery.