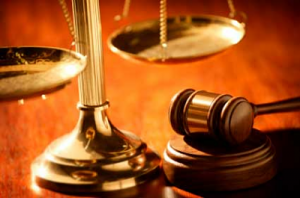 Here in Texas, as well as all over America, hunting is one of the popular recreational sports around. People of all ages and backgrounds enter the woods every year armed with rifles, bows and arrows in search of large game. Deer is the most popular game. In order to have an advantage over their prey, nearly 90 percent of deer hunters use a deer or tree stand.
Typically attached to trees exceeding 10 feet in height, these platforms allow a hunter optimal camouflage when hunting their game. While these stands can give a great advantage in hunting, they can, if defective, also put the hunter at great risk. Reports of deer stands detaching from trees are not uncommon. In fact, it is estimated that nearly 10 percent of all deer hunters using elevated devices will fall over during the course of a 10 year period. If a hunter is not wearing a safety harness, they will fall quite a ways down to the ground. A fall like that can cause permanent paralysis and even fatal injuries. To make things worse, because people are known to hunt alone, hours can pass before an injured person is found.
In additional to injuries (which can be bad enough) a person can also be out the medical costs of a trip to the emergency room, along with wages lost if a person is laid up for any amount of time. All of that could turn what should be a pleasurable hunting expedition into a truly miserable experience.
If you or a friend or loved one has been a victim of a hunting accident, please give us a call at 1-(214) 231-0555 and tell us about it. If an initial consultation is needed, it will be at no charge to you. I personally will come to talk to you about your options.