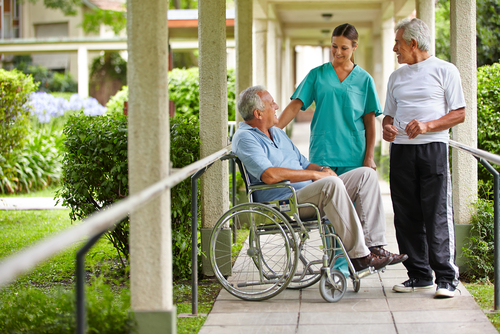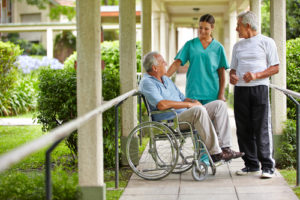 When a loved one is injured through abuse or neglect while in a nursing home, the family must take action quickly. Investigating the cause of the injury, putting a stop to it, and ensuring the nursing home doesn't continue their harmful behavior is essential to protect every resident in a nursing home's care. Trust the Dallas personal injury lawyers of Crowe Arnold & Majors, LLP to help you hold the nursing home accountable for their actions.
Click Here to Call Our Law Office
However, the fine print in the admissions paperwork can add a substantial hurdle to the process – and put every resident at risk.
Many nursing homes have begun adding a "binding arbitration clause" to their nursing home admissions paperwork. This clause states that any resident who is injured by the nursing home's abuse or neglect gives up the right to a jury trial. Instead, the resident agrees to settle the case through arbitration, in which both sides present their case to a third-party arbitrator who makes a legally binding decision. In some nursing homes, the parties even agree to arbitration in a different state – adding onerous travel time and costs to the difficulty of pursuing a fair and complete settlement.
Nursing home residents and their families may accidentally agree to arbitration clauses because these clauses are often buried in the "fine print" of extensive intake paperwork. In the process of ensuring the nursing home has family contact information, doctor's information, and all the other vital knowledge it requires to care for the new resident, the family may miss the fine print – at its own peril.
You do not have to agree to arbitration if you or a family member are looking for nursing home care. An experienced Dallas nursing home abuse lawyer can help you understand your rights and defend them. If your loved one has been harmed while in the care of a nursing home or assisted living facility, please do not hesitate to contact Crowe Arnold & Majors, LLP at (214) 231-0555.
No Fee Unless We Win! Call Today and Speak to an Experienced Personal Injury Attorney!