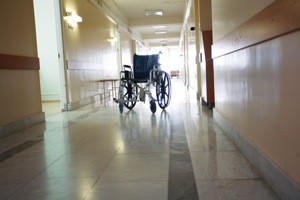 The death of a nursing home resident in Temple has prompted an investigation by the Texas Department of Aging and Disability Services, according to a recent article in the Temple Daily Telegram.
A 43 year old disabled man residing at Regency Manor Healthcare Center was found unresponsive by nursing home staff. Police and emergency personnel were called, but the man was pronounced dead at the scene. A spokesperson for the nursing home indicated that suicide was one suspected cause of death.
The nursing home is currently under professional review for three allegations of resident abuse and one allegation of misappropriating property, according to the Texas Department of Aging and Disability Services. However, no findings have yet been made in those cases. The facility has been cited in the past for failing to comply with state and federal standards at least seventeen times between January 2013 and July 2015.
The Department of Aging and Disability Services' report on the man's death is expected to be available 10 days after the investigation ends, according to the Temple Daily Telegram.
Nursing home injuries and deaths are a growing problem in Texas and other states. State and national efforts to curtail the problem have included allowing cameras to be placed in nursing homes, as well as Texas's recent "three strikes" law requiring a facility to be shut down if it's found guilty of three major violations within a certain time frame. The experienced Dallas nursing home abuse lawyers at Crowe Arnold & Majors, LLP strive to help injured residents and their families secure the compensation they deserve.