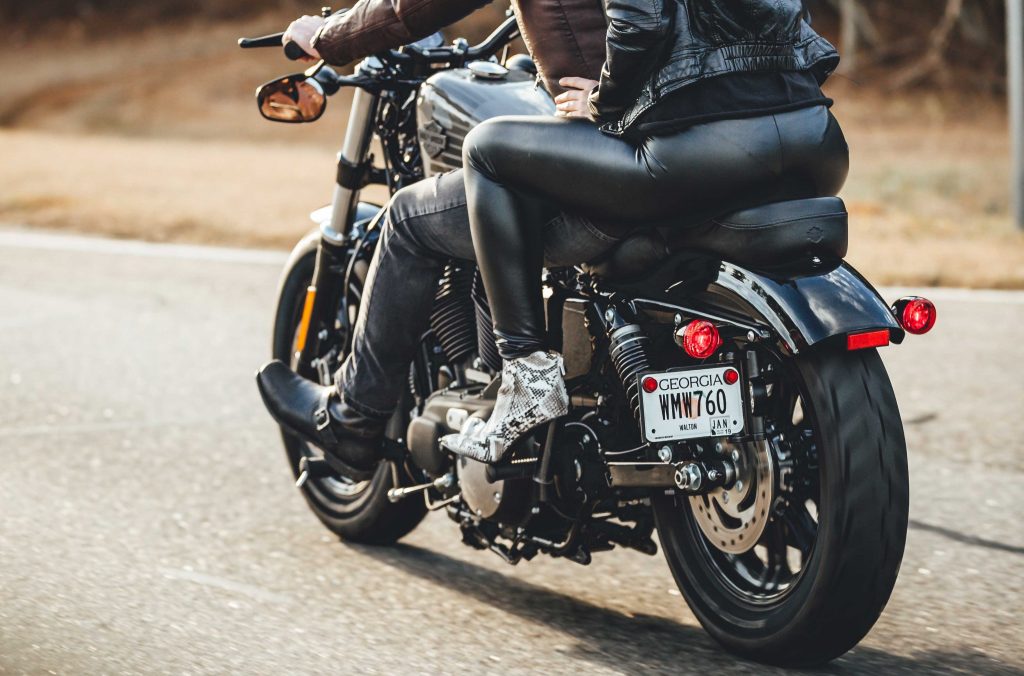 Let's face it, every season is motorcycle season in the Dallas-Fort Worth metro area. And unfortunately, Texas motorcyclist fatalities are on the rise. In 2016, 493 riders lost their lives; in 2017, 501 riders lost their lives on the road.
Already, in the first month of 2019, the northbound lanes of Irving Highway in Dallas-Fort Worth were closed after two motorcycle police officers crashed into each other. Both officers were treated at the local hospital.  Even more recently in Harris County, a pair of off-duty sheriff's deputies were injured, one critically, in a motorcycle crash. The two deputies were both on motorcycles when a Chevrolet Impala crashed into them. The Impala driver and a passenger fled from the scene on foot.
Within a day of the hit-and-run in Harris County, two lanes were closed on I-10 East in El Paso when a motorcycle and a semi-truck collided. The driver of the motorcycle was taken to the hospital with life-threatening injuries.
Clearly, motorcycle accidents are everyday occurrences in Texas. So, what causes such a high number of collisions?
Causes of Motorcycle Accidents
Motorcycle crashes most commonly occur at intersections and when someone is changing lanes.
About half of all fatal crashes are caused by a car or truck colliding with the motorcycle, often because the driver didn't see it or misjudged how close it was. Because motorcycles are small, they can appear farther away than they really are to other drivers. This can also make it easy to misjudge their speed. These factors, combined with congested roadways and distracted driving, easily lead to fatal collisions.
Strategies for Safely Sharing the Road with Motorcycles
There are ways car and truck drivers can help prevent motorcycle collisions (Texas Department of Transportation):
Look twice for motorcycles, especially at intersections.
Always assume motorcycles are closer than they appear.
Avoid turning in front of an oncoming motorcycle.
Always use your turn signal and check your blind spot before changing lanes.
Give motorcycles adequate space – don't tailgate.
Give motorcyclists a full lane of space, if possible.
Follow the speed limit.
Motorcyclists can also take precautions to help reduce the number of crashes, including:
Wear a helmet and other protective gear.
Ride with headlights on and ride defensively.
Avoid the center of the lane, where debris and oil build up.
Follow the speed limit, and never drink and drive.
Take a motorcycle safety course to reinforce safe riding techniques.
Motorcycle Crashes and Texas Law
To be eligible for a Class M motorcycle license in Texas, a rider must:
Be at least 15 years old
Either have taken an in-class driver's education course (32 hours) or be enrolled in a motorcycle safety education class approved by the Texas Department of Public Safety
Texas requires all riders under the age of 21 to wear a helmet when operating a motorcycle. Riders over the age of 21 may ride without a helmet only if they have completed a safety course or are covered by an applicable insurance plan.
Texas law also dictates what you can expect when filing a civil claim after a bike crash. Because Texas has a modified comparative fault law, it is a good idea to file a claim against the driver who hit you, even if you think you may be partially at fault for the crash. If you were speeding or not wearing a helmet when the crash occurred, you may think you'll be blamed. The modified comparative fault rule, however, allows victims who have partially contributed to their own injuries to recover at least some compensation from the party who is more at fault.
In Texas, you must be found less than 51% at fault to recover compensation in a lawsuit. For example, if you are driving your motorcycle five miles per hour over the speed limit, but the car that hit you ran a red light, the driver will be found mostly at fault. If he is 90% at fault and you are 10% at fault, the jury's verdict to you will be reduced by 10%.
Call an Experienced Dallas Motorcycle Crash Lawyer
Just because motorcycles are difficult to see on the road doesn't mean other motorists can be careless. If you've been the victim of a motorcycle crash and believe the other motorist may be at fault, contact a local car accident attorney as soon as possible. If you'd like to discuss your potential case with Crowe Arnold & Majors, LLP, give our Dallas office a call at (214) 231-0555 for an initial evaluation at no cost.