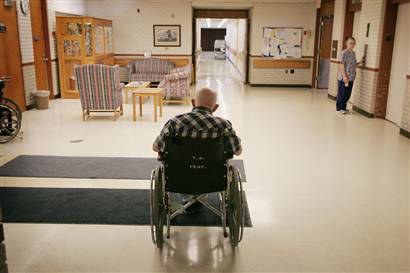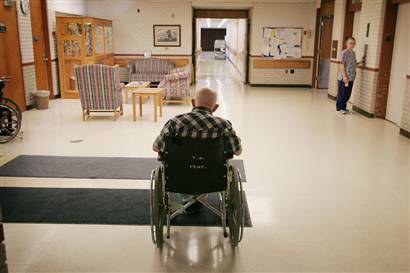 You sensed something was wrong with a family member residing in a nursing home or similar care facility. Their personality had changed. They seemed fearful and had unexplained injuries. To your horror, you learned your loved one was a victim of nursing home abuse or neglect.
Most nursing homes are chronically understaffed. Lack of adequate supervision means that employees make mistakes that can escalate to abuse. A Lewisville nursing home abuse lawyer at Crowe Arnold & Majors, LLP, can help your loved one receive justice. We pursue personal injury claims, and sadly, wrongful death lawsuits against nursing homes and other elder care facilities.
Abuse and Neglect
Abuse can be physical, emotional, or sexual. Neglect can involve a lack of care, such as failure to prevent pressure ulcers, chronic infections, as well as over medication. Suspect potential problems if your loved one experiences any of the following:
Broken bones
Falls
Head trauma
Unexplained bruising
Bleeding around the genitals
Those with dementia may not have the ability to talk about this. Even residents with all of their faculties may feel too intimidated to report a staff member or another resident abusing them. That is why you should trust your instincts if you think something is wrong.
Call Now For a FREE Consultation!
Detecting neglect is often easier. Dirty facilities, lack of medical attention, residents lying in their own waste– this is never acceptable. Document everything on video and describe what you are filming.
In an emergency, call the local police department. They can help move your loved one to a safer location. Otherwise, file a report with the Texas Department of Aging and Disability (DAD), who should investigate the nursing home promptly. They then submit a report detailing findings and recommendations.
Making a Difference
Nursing home abuse is a national disgrace, and the problem is widespread in Texas. When you discover a loved one is a victim of this, and you report it, you are making a difference far beyond the well-being of your family member.
So many nursing home residents have no one to advocate for them. A lawsuit can help other residents in the same nursing home by addressing and correcting sub-standard care.
Contact our team of Lewisville Nursing Home Abuse Lawyers
If your loved one suffered from nursing home abuse, you need an attorney experienced in eldercare issues on your side. Serving the entire Dallas metro area, we will investigate the nursing home abuse case and help you receive the maximum compensation you deserve. Call or text us 24/7 and schedule a free consultation. You can also complete our online form. After reviewing your claim, we will discuss your options. Since we work on a contingency basis, there is never a fee unless you receive compensation.