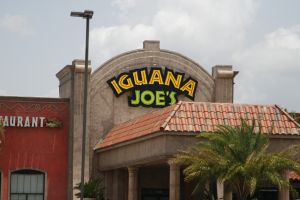 At least 20 people received food poisoning and some were hospitalized because of a salmonella outbreak at Iguana Joe's in Atascocita, TX. The salmonella outbreak lead to the restaurant closing. Harris County public health officials say they closed the restaurant because it failed to address repeated food safety violations, which resulted in food poisoning.
Over the last two months, the Texas restaurant had been cited for these food safety violations:
Improper cooling of food
Improper temperature of cooked food being held
Failure by employees to use good hygiene practices
Cross contamination
Food contact surfaces and utensils not being cleaned and maintained properly
These violations most likely lead to the salmonella outbreak. If salmonella is ingested it can cause an infection called salmonellosis, which can be serious. Symptoms usually develop 12 to 72 hours after exposure and last between four and seven days. But if the infection spreads to the blood stream, it can be fatal. Some symptoms of salmonella are:
Abdominal cramping
Fever
Diarrhea that can sometimes be bloody
If you or a loved one experienced food poisoning due to the negligence of a restaurant, the Texas food poisoning attorneys at the Law Offices of W.T. Johnson can help you get the compensation you are entitled to. Contact us today and set-up your free, no-obligation consultation.