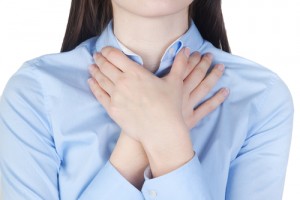 If your child chokes on food it can lead to injuries or even death, and choking happens more often than you would think. A new study shows that from 2001 to 2009, more than 12,000 children were treated each year in U.S. emergency departments for injuries from choking on food, which is around 34 children each day.
The type of food that causes the most choking are hard candies, followed by other candy, meat, and bones. Hot dogs, seeds and nuts are also dangerous since they are more likely to block your child's airway or are harder to chew, which can lead to more serious choking.
The Consumer Product Safety Commission has many procedures in place to protect children from non-food related choking incidents, but the CPSC doesn't have the same regulations in place to protect children from choking on food. The researchers recommend the following to help prevent choking among children in the U.S.:
Placing warning labels on foods that pose a high choking risk
Changing the design of foods consumed by children to reduce the risk of choking
Developing public awareness campaigns to educate parents about the danger of food-related choking among children
To help protect your children from choking, it's important to never give children under the age of five hard candies, always cut up fruits and vegetables into small pieces and never leave children unsupervised while eating.
If you or a loved one were the victim of a choking incident or food poisoning due to a negligent company, you deserve justice and compensation. Contact the experienced personal injury attorneys Law Offices of W.T. Johnson today to set-up your free, no-obligation consultation.