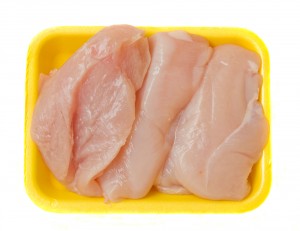 A salmonella outbreak is sweeping the United States this week, but many of the details are unknown. In a worse case scenario, the government shutdown's effect on the Center for Disease Control may lead to more and more Americans in the hospital.
Foster Farms, distributors of chicken, has accidentally distributed chicken contaminated with salmonella, causing hundreds of reported illnesses. The Food Safety and Inspection Service, of the United States Department of Agriculture, announced Monday that 278 illnesses have been reported across 18 states. States include: Arizona, Arkansas, Alaska, California, Colorado, Connecticut, Florida, Hawaii, Idaho, Illinois, Michigan, Nevada, North Carolina, Oregon, Texas, Utah, Washington, and Wisconsin. The current number of reported illnesses is expected to grow. The affected products were mainly distributed out of outlets in California, Oregon, and Washington(state). California has been the most affected thus far.
The outbreak is ongoing, and the few available officials are unable to attach the contamination to a specific product. Salmonella more severely affects those with weaker immune systems, such as young children and the elderly. When cooking chicken it is advised to cook it until the internal temperature is 165 degrees.
Due to the government shutdown, many of the necessary government employees have been furloughed. Many employees of the CDC and USDA are legally restricted from traveling to work voluntarily, and are even prohibited from checking their emails. Lab workers are not present to test for the severity of outbreak, and the tools necessary for testing are being held, unable to to help.
There have been reported cases in Texas, so please be safe and seek medical attention immediately if you've been affected by the foodborne illness. If you or a loved one has fallen victim to the negligence of a food distributor, please contact the professionals at the Law Office of W.T. Johnson for a consultation.