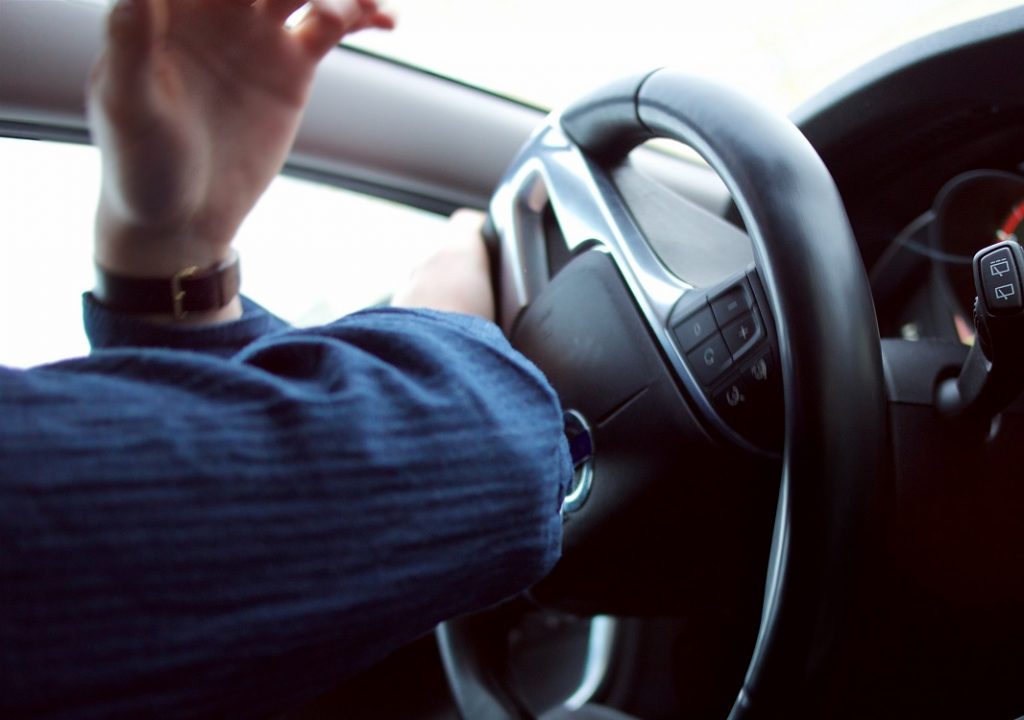 According to the Texas Department of Transportation, one in five motor vehicle accidents involves a distracted driver. Distracted driving is a growing problem in Texas, largely due to people using cellphones behind the wheel. While cellphone use while driving is a major cause of driver distraction, it is not the only cause.
Any behavior that takes a driver's attention away from the task of driving—like eating or drinking, looking at a map or a GPS, applying makeup, having a conversation with a passenger, adjusting the radio, or checking on kids in the back seat—has the potential to cause serious injury to anyone on or near a roadway.
If you've been injured or lost a loved one in a crash caused by a distracted driver, you're going to need quality legal representation if you want to get the compensation you deserve. For over a quarter of a century, Crowe Arnold & Majors, LLP in Dallas has been helping injury victims and their families recover their losses in personal injury claims. We work on a contingency basis, so there are no upfront costs for you. We only get paid if we win your claim. Call our office for a free case evaluation at (214) 231-0555.
Texas Cellphone Laws
If you believe that another driver's cellphone use led to your injuries, it will be a good idea to be acquainted with current Texas statutes regarding "wireless communication devices," i.e., cellphones.
As of 2017, sending or reading text messages while driving is illegal.
Drivers under the age of 18 are prohibited from using wireless communication devices in any way.
Drivers over the age of 18 with a learner's permit are prohibited from using handheld cellphones during their first six months of driving (on the learner's permit).
School bus drivers are prohibited from using wireless communication devices while transporting children.
All drivers are prohibited from using handheld wireless communication devices while driving in school zones.
These are statewide laws, but individual municipalities may have further restrictions on cellphone use while driving. For instance, Texas cities such as Amarillo, Austin, Corpus Christi, El Paso, and others have prohibited the use of handheld devices while behind the wheel. It is recommended that you contact your local municipality to ensure you are acting within the law.
Why You Need a Skilled Attorney to Prove Your Case
Proving that distracted driving caused an accident can be difficult. A lawyer will be able to conduct a thorough investigation into the accident, including interviewing witnesses, consulting accident reconstruction specialists, reviewing your medical records, even subpoenaing cellphone records to find out if the driver was on their phone when the collision occurred.
Damages from a Distracted-Driving Accident
If you've been injured by another driver, you have the right to file a claim for the resulting losses. These losses may include:
property damage,
present and future medical care,
pain and suffering,
permanent injury or disability,
scarring and disfigurement,
lost wages or loss of career,
and more.
If you lost a loved one in an accident caused by a distracted driver, you have the right to file a wrongful death claim. Damages in a wrongful death claim may include funeral and burial expenses, medical bills, pain and suffering of the deceased before he/she died, loss of future income, loss of future benefits (healthcare, retirement, etc.), and emotional losses (affection, companionship, guidance, etc.).
After any serious crash, it's important to contact an experienced lawyer before talking to a representative from an insurance company—either yours or the other driver's. The skilled Dallas car accident attorneys at Crowe Arnold & Majors, LLP can see to it that the insurance companies treat you fairly and give you the compensation you deserve. For a free consultation, dial (214) 231-0555.