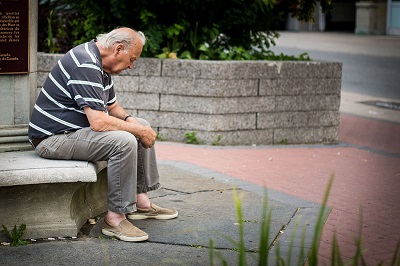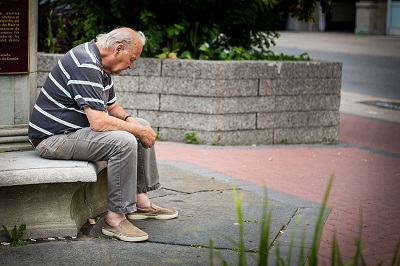 Within an everyday context, eloping brings to mind two people running off to get married. However, within a nursing home context, elopement refers to lax security, which allows residents to escape from the premises and wander away.
With luck, eloped residents are quickly found and brought back. However, all too often, residents, especially those with dementia, end up wandering in traffic or exposed to the elements. Injuries may run the gamut from minor to life-threatening. Some are never found alive.
The lack of supervision and security which allows this to happen, means the facility was negligent. When any form of nursing home negligence happens, you need an attorney to protect your loved one's rights. A Dallas personal injury lawyer at Crowe Arnold & Majors, LLP, can hold those responsible for your loved one's elopement including any corresponding injuries. If your loved one succumbed while eloping, family members might file a wrongful death lawsuit against the nursing home.
Click Here to Call Our Law Office
Elopement and Dementia
Residents dealing with Alzheimer's disease, dementia, and other cognitive disorders are the most likely to elope. More than 50 percent of nursing home elopement involves residents with cognitive issues. Mobility issues play a role in elopement, so residents with such challenges are less likely to elope and located more quickly if they do leave. A personal injury lawyer will investigate the circumstances surrounding this lapse of security.
Other Elopement Reasons
Not every resident who elopes is mentally impaired. Some are not familiar with the facility's layout and may find themselves outdoors. Others want to leave the facility and go home and take matters into their own hands. In addition, changes in medication can also prompt this action. Residents dealing with sleep disorders may elope, as well as those feeling stressed or aggravated.
Was Your Loved One Allowed to Run Away? Call Now For a FREE Consultation!
Wandering vs. Elopement
While the terms "wandering" and "elopement" are often used interchangeably, there is a difference between the two. A wandering resident leaves an area within the nursing home but stays within the building or grounds. Wandering becomes elopement when the resident leaves the facility and exits the grounds.
When a resident purposefully wanders, they have a specific goal in mind. Perhaps it is to visit another resident or locate a staff member or try to get home. Maybe the individual must use the bathroom, but there is no employee to assist them. They use the bathroom on their own, and then forget where they are.
Those with dementia may engage in reminiscent wandering. They do not know where they are and exhibit confusion. Memories from a past time may convince them they need to go home to take care of pets or perform other former tasks.
Call Now to Speak to an Experienced Elder Neglect Attorney!
Nursing Home Negligence
Many nursing homes are seriously understaffed, and their employees often are not adequately trained. These conditions lead to all kinds of nursing home negligence, including elopement. They should have surveillance equipment available at all entrances and exits. Residents require regular checking throughout the day to ensure they are accounted for– present and safe in the facility. Door codes need constant updating.
Contact us for a free consultation
Nursing home residents are among the most vulnerable people in our state. If your loved one was a victim of nursing home elopement due to facility negligence, you need the services of an experienced Dallas nursing home abuse lawyer at Crowe Arnold & Majors, LLP.
Arrange a free consultation by calling or texting us 24/7. You may also fill out our online form. We serve the entire Dallas metro area. Because we work on a contingency basis, there is never a fee unless compensation is awarded.