Legal Help for Victims of Mistreatment or Neglect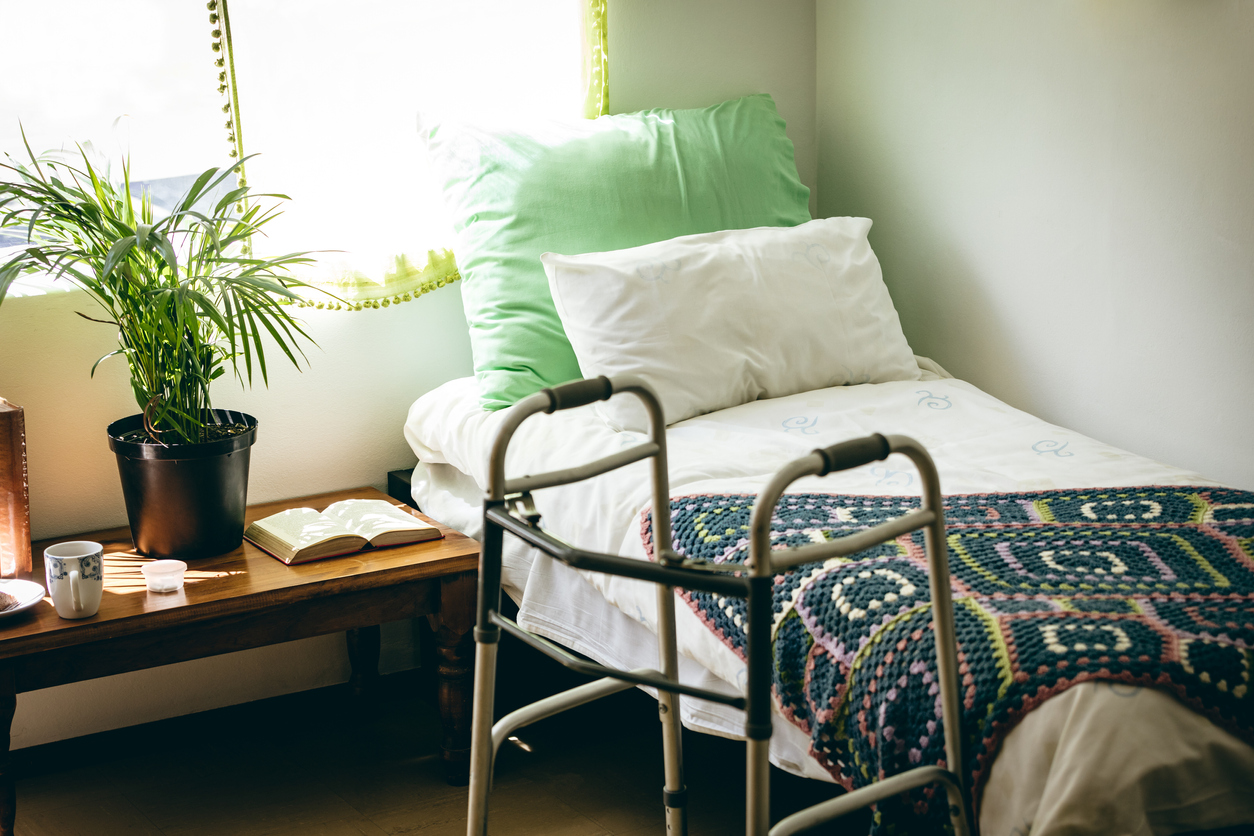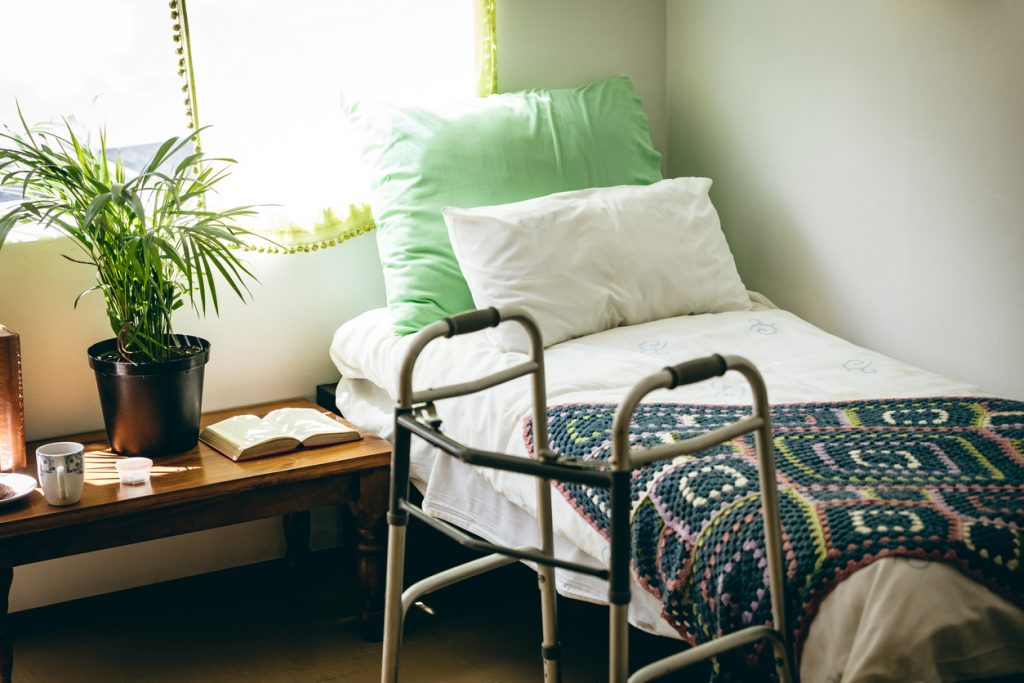 Putting a beloved family member into nursing care is a difficult decision for any family. And when their beloved family member starts showing signs or symptoms of possible mistreatment or neglect, it can be devastating. Bedsores are an unfortunate and painful reality for many elderly individuals left to the care of busy nursing homes and hospitals.
Texas does not have a great track record when it comes to nursing home neglect and preventable deaths. Since 2015, more than 1,800 "serious deficiencies" have been reported to federal regulators in the state; by comparison, New York – the state with the most people in nursing homes – had 162. Over a five-year period, at least 143 people died due to neglect, bedsores, sepsis, and poor-quality care in Texas nursing homes. Though these facilities have lobbied hard for medical malpractice caps, Dallas bedsore lawyers have successfully fought for higher awards.
If a loved one has suffered bedsores, you are entitled to seek legal representation and pursue damages. The total cost of bedsore treatment can range from $2,000 to more than $20,000. There are even cases where Stage IV pressure ulcer patients were charged over $240,000 for surgery and negative pressure wound therapy. Bedsores can also be fatal, bringing about unexpected funeral and burial expenses. If you live in the State of Texas, the Dallas nursing home abuse lawyers at Crowe Arnold & Majors, LLP can help investigate, prove liability, and recover compensation from a nursing facility, nursing care organization, hospital, or physician.
What Are Bedsores, and What Causes Them?
A bedsore, in its simplest form, is a type of sore that is caused by the pressure of the individual's body weight resting on one spot for an extended period of time. They are caused by not turning over or moving an individual who is unable to do so themselves. This neglectful treatment can result in physical and psychological damage to the patient. The injury can penetrate deep to muscle and bone, sometimes taking months to heal.
There are four stages of bedsores:
Stage one, where the sores are present, but the skin remains intact.
Stage two, where the sores break open and ulcerate.
Stage three, where the tissue is compromised and extensive damage may be present, forming craters in the skin.
Stage four, where the craters in the skin may get deep enough to expose internal tendons, joints, and tissues. Emergency hospital care is necessary.
At all stages, bedsores are extremely painful.
Many forms of negligence can cause a patient to develop bed sores. Causes of bedsores in nursing home facilities include:
Malnutrition
Unclean, Moist Skin
Improper Moving Techniques
Lack of Infection Control Protocols
Failure to Inspect the Skin and Monitor
Failure to Routinely Turn, Reposition, or Move Every 2 Hours
Failure to Provide Soft Padding in a Wheelchair
Tap Here to Call Our Law Office
Nursing facility issues may include poor training, inadequate staffing, and lack of compassionate care. The Braden Scale can be used to assess a patient's risk of developing bedsores based on:
Sensory Abilities (how well a patient can process sensory input from the skin)
Moisture (to what degree the skin is exposed to dampness)
Activity (how immobile a patient is)
Nutrition (usual eating patterns and caloric intake)
Friction and Shear (how the patient moves within his or her confines)
The assessment should be performed as frequently as every three days.
We'll Fight To stop the Abuse & Neglect
Click below for a FREE case review and consultation.
Plus no fees unless we win!
REVIEW MY CASE
How Can Bedsores Be Treated?
The easiest way to treat bedsores is, of course, to avoid getting them in the first place. To do so, all that is required is that the positioning of the patient, even if they are unable to move themselves, be shifted at regular intervals so that the same places on the skin are not required to be holding the person's weight for extended periods of time. Proper hygiene and cleaning are also essential for avoidance of bedsores.
Once bedsores exist, however, their treatment varies, depending on the extent of the area and the depth of the sores. The most important thing to do is to remove the pressure from the affected area to give healing an opportunity to occur. The wounds themselves must be treated with antibiotics to prevent infection. Any dead tissue needs to be removed, and the wounds must be cleansed and bandaged regularly.
Tap Here to Call Us for a Free Consultation
Who Is Responsible for Neglect and Who Can Sue?
Failure to exercise routine duty of care can result in nursing facility liability. In the case of a patient who is either immobile or dependent on the care of others, it is the caregiver's responsibility to monitor and maintain the health of their patients. If it is a hospital or a nursing home, there must be a medical team involved in the patient's care. If the medical team and caregivers fail to provide necessary treatment for the patient, then the hospital or nursing home may be liable for the actions on their employee's part.
The legal cause under which a civil claim can be filed is negligence or neglect. In other words, the caregiver, hospital, or nursing facility had a duty to the patient to provide appropriate care. By failing to do so, they caused harm to the patient in the form of the bedsores, and that harm has caused the patient to suffer.
A lawsuit may be brought under appropriate conditions to recover costs, such as medical treatments and rehabilitation required because of the bedsores, and there may be a medical malpractice claim as well.
A number of parties may file a lawsuit – a cognizant elder, a spouse, heirs of the estate, or family members with a power of attorney. A consultation with Crowe Arnold & Majors, LLP will help you understand the full extent of your legal rights. Online chat and phone consultations are free, so the pursuit of justice and compensation is always worth considering.
Bedsore Complications
Bedsore treatment is a complex, ongoing process requiring assistance from highly skilled teams of physicians, nurses, physical therapists, vascular experts, and more. Pressure will need to be reduced through repositioning and the use of support services. The wound will require continuous monitoring, cleaning, and dressing changes. Drugs may be necessary to control the pain, along with movement therapy and a proper diet to stimulate healing. Surgery may also be necessary.
If left unchecked or if treatment fails, bedsores may progress into:
The development of squamous cell carcinoma, an aggressive cancer that requires surgery.
Joint and bone infections that can result in damaged tissue, as well as restricted joint function.
Cellulitis, an inflammation of connective tissues that can affect the spinal cord and brain.
Sepsis, an autoimmune bloodstream infection that is fatal about 40 percent of the time.
Bedsores and Sepsis
Sepsis is one of the most serious consequences of bedsores, as it is potentially fatal.
Once the skin breaks down, bacteria invades the body, triggering infection. Sepsis symptoms include difficulty breathing, abnormally high heart rate, sweating, shaking, confusion, extreme discomfort, and septic shock. Commonly, patients develop urinary tract infections and widespread inflammation that can cause organ malfunction.
According to the CDC, at least 1.7 million US adults develop sepsis annually.
Nearly 270,000 Americans die from it.
In fact, sepsis underlies 1 in 3 hospital deaths.
Nursing home residents over 65 years of age account for 65 percent of all hospital sepsis cases. Patients with chronic pneumonia or diabetes are particularly vulnerable. Survivors of bedsores and sepsis over 60 are 3x more likely to experience significant mental damage after recovering.
How Much Compensation Can Bedsore Lawyers Recover?
Nursing homes work with insurance companies and defense attorneys to fight against claims for compensation, so it is in your best interests to have experienced bed sore lawyers on your side. A good law firm possesses the resources necessary to establish liability, estimate future damages, and secure maximum compensation on your behalf.
Consider some of the results we've had at Crowe Arnold & Majors, LLP:
$3 Million – Nursing Home Neglect, Malnutrition, Sepsis & Death
$1.45 Million – Nursing Home Neglect, Bedsore Infection & Death
While past results are no guarantee of future outcomes, our nursing home bedsore lawyers have the skills and tenacity necessary to make sure you never settle for less than the full amount you are rightfully owed.
Nursing Home Bed Sore Attorneys in Dallas, TX
If you suspect your loved one has not been well cared for, contacting Dallas nursing home abuse lawyers
can help. Through a free consultation, we'll explore your legal rights and potential for compensation to cover medical expenses, pain and suffering, and loss of enjoyment in life. Contact Crowe Arnold & Majors to pursue a lawsuit for skilled nursing facility abuse by calling toll-free at (214) 231-0555. We humbly offer you our 65 years of collective expertise, during which we have recovered hundreds of millions on behalf of our clients. Our pledge is to always serve your best interests. Contact us today for a free case evaluation with nursing home bed sore attorneys in Dallas, TX.
Additional Information
Pressure Sores | Bedsores | Pressure Ulcers – MedlinePlus: https://medlineplus.gov/pressuresores.html
Bedsores Overview – Mayo Clinic: https://www.mayoclinic.org/diseases-conditions/bed-sores/symptoms-causes/syc-20355893