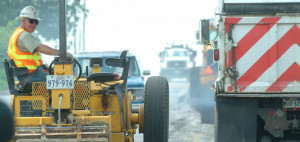 Summer is here, which means that construction zones are popping up all over the Dallas-Fort Worth area and in cities throughout Texas. In 2014, there were 135 fatal car crashes in Texas work zones, claiming a total of 149 lives, according to the Texas Department of Transportation (TxDOT). An additional 671 people suffered incapacitating injuries, 2,959 suffered serious non-incapacitating injuries, and over 5,700 suffered minor injuries.
In addition to posing greater risks to both drivers and workers, work zone crashes can result in increased fines and other penalties if a driver is held responsible for the crash. Experienced Texas car accident lawyers encourage drivers to stay out of work zone wrecks this summer by keeping these safety tips from the Federal Highway Administration (FHWA):
Minimize distractions. Staying alert in a work zone can help you predict and respond to many potential accident situations in time to avoid a crash. Put away your cellphone, save food and drink for when you are safely past the construction area, and ask passengers to help you watch for potential problems.
Merge into the proper lane as soon as you can. Merging well before you reach a lane closure can help you make it through the work zone more quickly and reduce the risks of an accident. Remember that traffic patterns around construction can change daily, so treat work zones like they are new each time – even if you've driven through one before.
Slow down. Always travel at or below the posted speed limit. Remember that workers may be standing just a few feet from your vehicle. Be prepared to slow down or stop; keep your eyes peeled for signs, flaggers, slowing traffic, or brake lights ahead.