South by Southwest is an Austin, Texas, famous festival that thousands of people flock to every year. The festival takes place in March and has interactive music and film events for people to attend. There is an abundance of free concerts, food and alcohol being given to festival goers daily, and the week is typically filled with copious amounts of fun. Unfortunately this year, tragedy struck the festival that resulted in the death of two and leaving 23 others injured. A drunk driver intentionally drove into a large crowd of people and caused the city of Austin and the SXSW festival a large amount of grief.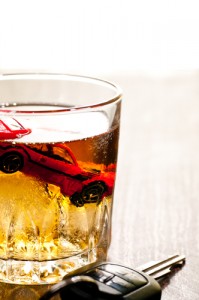 The Responsible Party
Roshad Charjuan Owens, 21, of Killeen, Texas was the driver that wreaked havoc all over the streets of Austin early Thursday morning. A police officer attempted to pull over Owens' 2012 gray Honda Civic, around a checkpoint that had been set up, for suspected drunk driving. After Owens saw the police lights he immediately attempted to flee the scene due to him having several outstanding warrants for his arrest already in place. In the past, he has also had a drunk driving charge previously when he was 19 years old. After being detained it was reported that Owens blew a .114, when the legal limit in Texas is .08.
The subject is now facing 23 counts of aggravated assault with a vehicle and 2 counts of capital murder. He could be facing other charges as well, for some of the victims remain in critical condition. Owens is still in the custody of the Austin Police Department, where he has remained since the incident. His bail was posted at $3,000,000.00. There has been no attorney listed for Owens at this time.
Details of the Accident
During the early hours of Thursday morning, the incident occurred around E. 10th and Red River Street. The police had set up their checkpoint in hopes to stop drunk drivers, which can be common when there are large festivals like SXSW. Once Owen understood what was happening, he fled the area as soon as possible after seeing the police lights. Owens then quickly drove through a nearby Shell parking lot, and turned on to the one-way 9th street, driving against the flow of traffic. He then plowed through a temporary barrier that was set up to block off a specific area of the House of Vans Show at the Mohawk venue downtown. After this, he then bulldozed through a crowd of people, injuring many and killing two.
A statement from Austin Police Chief, Art Acevedo said that after the crowd of event goers was impacted, Owens ultimately crashed his vehicle to the point where he could no longer continue and continued to flee the scene on foot. He was captured by the police through the use of a stun gun, and was detained and taken into custody. This is where he currently remains.
Though the event was a tragedy, police are thankful because they had just recently pushed most of the crowd back on to the sidewalk to make way for a fire lane. If they had not done this, many more people would have remained in the street once Owens decided to speed through the street. It is safe to say that many more than 25 people would have been affected.
The city of Austin and the Austin Police Force are asking the festival goers for help. They need as much information on the incident as they can possibly get so they are asking for any eyewitnesses to step forward. They are also looking for any video taken of the incident or any photographic evidence of such. Any information at all can help.
If you or a family member has been injured in the SXSW accident, or a similar incident involving a drunk or negligent driver, contact the offices of Crowe Arnold & Majors, LLP today. We will get you what you rightfully deserve.