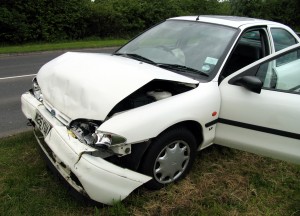 Researchers at the National Safety Council and the American Automobile Association (AAA) are predicting a higher rate of fatal and injury-causing car crashes during the summer of 2015 than were seen last year.
At least seven deadly auto crashes have already been reported in Texas for the recent Memorial Day weekend, according to a news report from Fox 6. With about 34 million drivers on the roads over the holiday weekend, the risk for serious crashes was elevated all over the country, according to AAA.
Experts expect this risk to remain higher than it was last year. Why? There are two main reasons, according to researchers.
First, gas prices are nearly a dollar per gallon lower than they were at this time last year: prices over Memorial Day averaged $2.74 per gallon nationwide, compared to an average of $3.77 per gallon last year. The lower gas prices mean more families can afford to drive in order to spend an evening, weekend, or week away, and many do.
Second, the official "summer" season stretching from Memorial Day to Labor Day encompasses fifteen weeks this year, instead of the usual fourteen. With more time in the summer vacation season, more families can travel, they can travel for longer periods, and they can plan an extra short trip or two. All this extra travel – and the risks of a crash – add up.
At Crowe Arnold & Majors, LLP, our Texas car accident lawyers encourage families to stay safe on the roads this summer. Keep your vehicle in good working order, put away the cell phone, and don't drive when drunk, drugged, or fatigued. And always remember to wear a seat belt!