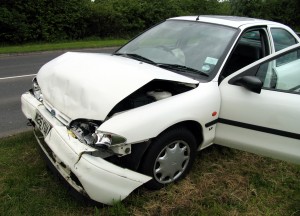 Car and truck crashes in Texas are tracked by the Texas Department of Transportation (TxDOT), which compiles statistics on motor vehicle safety within the state.  Here are some of the top facts for Texas drivers, from the "Texas Motor Vehicle Traffic Crash Highlights Calendar Year 2014" report:
Fatality rates increased on Texas roads in 2014. In 2014, the death rate in Texas car wrecks was 1.42 deaths per 100 million vehicle miles traveled – an increase of 2.16 percent over 2013.
In all, 3,534 people died in Texas car crashes in 2014. This is an increase of 3.07 percent over 2013, in which 3,408 people died in a car accident on a Texas roadway.
People did more driving in 2014 than in 2013. About 248 billion vehicle miles were traveled in Texas in 2014, an increase over the 244 billion vehicle miles traveled within the state in 2013.
Drivers were slightly more likely to die in a crash in the state's rural areas than they were in city traffic. Rural crashes accounted for 55.86 percent of car accident deaths in Texas last year.  Deaths in these crashes totaled 1,974.
Most car accident deaths occurred in single-vehicle crashes in 2014. Single-vehicle accidents claimed 1,384 lives in 2014, or 39.16 percent of the total – the single largest category of crash deaths.  Even when two cars do not collide, the negligence of another driver or pedestrian, improper care and maintenance of roads and safety equipment, or hidden vehicle defects can all cause or contribute to a deadly single-vehicle accident.
Experienced Dallas traffic accident lawyers at Crowe Arnold & Majors, LLP work with families, fighting to ensure their clients receive the compensation, care, and dignity they deserve. If your loved one has been harmed in a traffic accident, please do not hesitate to contact our firm at (214) 231-0555.