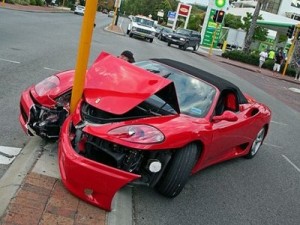 Now that Labor Day has passed, safety agencies are beginning to calculate the number of car accident deaths suffered during the holiday period. Early numbers indicate that more people were killed or injured during Labor Day weekend 2015 than in previous years, according to the National Safety Council (NSC).
The NSC estimates that Labor Day is one of the most dangerous weekends of the year to be on the roadways. Millions of Americans celebrate this day by traveling – to the park, to the beach, to a campground, or to one of many other potential destinations.
The National Safety Council estimates that 395 traffic deaths occurred during Labor Day weekend 2015, along with 47,800 injuries. These numbers are higher than both the NSC's estimates and actual counts for 2014. The organization gives two possible reasons for the increase in deaths and injuries:
• With gasoline being cheaper on average in 2015 than in prior years, and with families having more disposable income as the economy bounces back, more people are driving to their holiday destinations. More traffic increases accident risks.
• Because of the calendar this year, the period between Memorial Day and Labor Day contained 15 weeks instead of 14 weeks. With an extra week of "summer vacation" time, families throughout the United States did more traveling – which can also result in a higher fatality rate.
At all times of year, you can help protect your family from serious injury or death by always buckling up, minimizing distractions, and using the proper child safety seat for each young passenger in the vehicle. If you're injured in a crash, an experienced Dallas car accident lawyer can help you understand and protect your legal rights. Contact Crowe Arnold & Majors, LLP at (214) 231-0555.
Source: http://ireport.cnn.com/docs/DOC-1074216