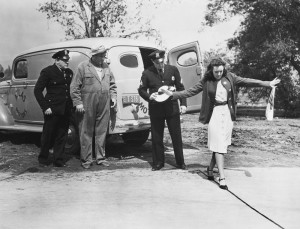 On June 22nd of this year, 22-year-old Matthew Cordle was driving under the influence of alcohol on the wrong side of an interstate highway in Ohio. He caused a head-on collision with 61-year-old Vincent Canzini. Canzini died from injuries sustained in the wreck, he left behind children and grand-children. Cordle blew a .19 BAC (over twice the legal limit) the night of the accident. He has stated that he was just driving from "bar to bar" on the night of the crash and that he had "blacked out."
Initially Cordle pleaded not guilty but soon after, he confessed to the crime in a YouTube video. The YouTube clip has since gone viral with over 2.4 million views. It's a 3 ½ minute long shot of him talking about how remorseful and sorry he is and at the end he urges others to not drink and drive. His motives are unclear on whether it was a PR move or if he legitimately feels the way he describes. Canzini's ex-wife seems to believe that Cordle is truly remorseful, stating that she wouldn't mind his sentence being reduced. Canzini's daughter on the other hand, feels that the maximum of 8 ½ years in prison isn't enough. She has stated that her "father got the death sentence and he did nothing wrong." After it's all been said and done, Judge David Fias charged Cordle with 6 ½ years in prison; 6 years for aggravated vehicular homicide and 6 months for driving under the influence of alcohol.
Drunk driving is an inexcusable offense. If you or a loved one is hurt by a drunk driver, please contact the Dallas car accident attorneys at Crowe Arnold & Majors, LLP for legal counsel.