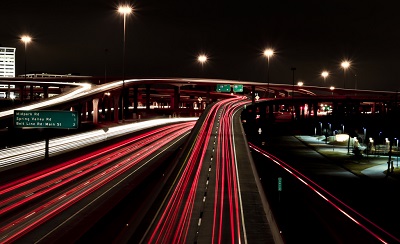 A driver whose car broke down on an I-20 service road in southern Dallas suffered injuries when he was struck by another vehicle while trying to repair his own. The Dallas County Sheriff's Courtesy Patrol had responded to the scene and were attempting to help the driver when he was hit.
According to the sheriff's office, the driver had stepped too far into a traffic lane. He was taken to a local hospital for treatment, where he's listed in "stable" condition. Police say that the driver who hit the man stopped at the scene and has been cooperating with authorities.
The moments after an accident or a vehicle breakdown can be precarious ones for your safety and the safety of others on the road. Experienced Dallas car accident lawyers recommend that whenever possible, drivers should move their vehicles off the road and use the vehicle's flashers, flares, lights, or reflective objects to make the vehicle more visible to oncoming traffic. Staying inside your vehicle until help arrives may also help you avoid an accident.
When passing a crash on a freeway or other road, move out of the lane closest to the stopped vehicle (if you can). If you can't, try to give the stopped vehicle as much room as possible. Contact Crowe Arnold & Majors, LLP if you're ever involved in any type of accident.
We can be reached at (214) 231-0555.