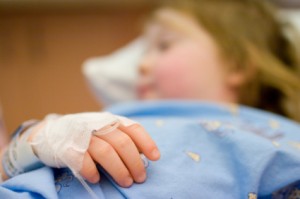 Burn injuries are among the most painful types of injuries, especially when they are severe. The risk of a secondary infection after a severe burn is also high. Young children are at a higher risk for burn injuries at home, because they do not yet understand the risks posed by everyday items like stoves, hot water, and candles.
Parents and other adults should do everything they can to prevent children from suffering burn injuries. Here are some tips for preventing injuries, courtesy of the Centers for Disease Control and Prevention (CDC):
Check your smoke alarms. Smoke alarms are one of the easiest ways to alert the whole family to the danger of a house fire caused by faulty wiring, a defective heater, or another danger. Check your smoke alarms at least once a month and change their batteries at least twice per year.
Teach kids to escape safely. Have children help you create a family fire escape plan. Look for at least two different ways to leave every room, including bedrooms. Choose a place a safe distance from the house as a "meeting place" in case everyone has to leave quickly in an emergency.
Check recall notices. The Consumer Product Safety Commission (CPSC) web site lists recall information for products found to have hidden defects, including defects that could lead to burns. Keep up with this news, and make sure that any recalled product in your house is put away and is not used until it can be fixed or replaced. Many hidden defects in electrical wiring can result in burns.
If your child has sustained a burn injury due to the negligence of another party, please don't hesitate to contact a compassionate Dallas child injury lawyer from Crowe Arnold & Majors, LLP for immediate legal assistance.