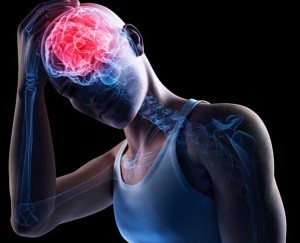 Back to school season is just around the corner, which means that school and college athletes all over Texas are already hard at work on training for another season of their favorite sports. Every sport poses risk that a player will suffer a concussion. Although this isn't a reason to keep young athletes from playing, it does require parents, teachers, and coaches to be aware of the signs of a concussion. Safety is important, that's why pads and helmets are worn on the field.
Athletes who "just don't feel right" after being hit in the head should be pulled from play or practice immediately and checked out by a doctor for a concussion. Here are the symptoms of a concussion, according to the Centers for Disease Control and Prevention (CDC):
The athlete can't remember what happened before, during, or after a hit or fall.
The athlete seems dazed, stunned, or "out of it."
The athlete is confused or forgetful. They may forget details like what their position is on the team, which opponent they're playing, or the score. They may forget or seem not to hear a clear instruction.
The athlete moves clumsily.
The athlete answers questions slowly.
The athlete demonstrates any changes in mood, behavior, or personality.
Because a second concussion on top of one that hasn't healed can cause severe damage, it's important to make sure athletes are cleared by a medical professional before they go back to the court or field. The experienced Texas traumatic brain injury attorneys at Crowe Arnold & Majors, LLP can help if you suspect an injured person's legal rights have been violated.