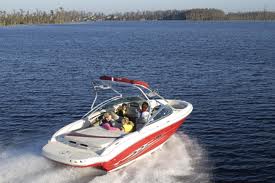 I'm sure I don't have to remind you that it's July in Texas! And of course, July in Texas means backyard cookouts with friends and family, pool parties and going to the lake! Why here in Dallas alone, we have Lake Ray Hubbard, Lake Lavon and Lake Lewisville, and all three are packed on hot summer days with boats and Jet Skis.
Today I want to talk about Jet Ski's. Did you know that while Jet Skis only account for 10 percent of registered watercrafts in Texas, they are responsible for 40 percent of watercraft related accidents. Amazing.
Just a couple of weeks ago, I read a horrible story about a man being thrown onto the banks of Taylor's Bayou in Jefferson County and he was killed instantly. Apparently, he was trying to make a turn at a high rate of speed and hit a tree right on the bank in a skid. Officer Stephen Satchfield commented that with Jet Skis it's easy to forget the safety factor because they are so much fun.
Now, if you are out on the lake on a Jet Ski or other personal watercraft, remember to drive carefully and be mindful of your surroundings! I don't want to read about another accident like this one.
If you or a loved one has been injured in a Jet Ski accident, why don't you give our office a call at (214) 231-0555 and tell me about it.