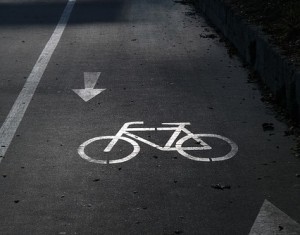 Texas motorists have probably noticed an increase in bicyclists on our state's roads. As the weather warms up, riders of all ages are cleaning off their bikes and hitting the streets.
Although bicyclists have the same legal right as motorists to use the roads as long as they follow all traffic laws, experienced Texas car accident lawyers know that sharing the road safely with bicyclists poses some challenges for drivers. Here are some ways to prevent a wreck and keep both yourself and local bicyclists safe:
Don't tolerate distractions. Most car-bicycle crashes occur when a driver doesn't see a bicyclist until it is too late to avoid a crash. By cutting down on distractions, you can stay more alert and avoid accidents more easily. Put away your cell phone, turn down the radio, and ask a passenger to help you navigate.
Double-check your surroundings at intersections. Many bicycle accidents happen at intersections, when a driver doesn't see a bicyclist attempting to cross the road. Double-check the other traffic at intersections, and proceed slowly in case a bicyclist who was hidden behind another vehicle suddenly rides into view. At intersections with sidewalks or crosswalks, check the crosswalk as well as the traffic lanes – some bicyclists will try to use these instead of riding with traffic.
Practice patience. Give yourself extra time to travel so you aren't tempted to speed. If you find yourself following a bicyclist, slow down and make sure the opposite lane of traffic is clear before you attempt to pass. Causing a crash will delay you far more than simply being patient!
If you or a loved one has been involved in a bicycle collision in Dallas, do not hesitate to contact Crowe Arnold & Majors, LLP. Call us at 214-231-0555 for a free case evaluation. Our Dallas bicycle accident lawyers can help you make an informed decision about how to proceed and will begin working to protect your right to compensation right away.