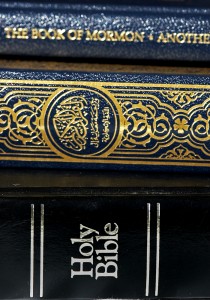 On two consecutive days, two Mormon missionaries have died while on their mission trips. The consecutive deaths happened on Wednesday and Thursday of last week, in Mexico and California. 20 year-old from Idaho, Elder Colt Daniel Kunz had only been in the Mexican Gulf city of Tampico for a month when a freak accident killed him instantly. He was reported to have been walking into a two story building on a ledge, when he accidentally came in contact with a livewire. The wire electrocuted him, and he then fell to his death.
The very next day Andrew Edward Page, 18 year-old from Charlotte, was riding his bicycle when disaster struck. Page had only been in Arcadia, a city in Los Angeles, for two months when he was fatally struck by a car while riding his bike.
In a recent move to up the numbers of missionaries sent abroad, the Church of Jesus Christ of Latter-day Saints has lowered the minimum ages for acceptance into the missionary program. In October of 2012 the Utah-based faith announced the new age guidelines. For men, the age was lowered from 19 to 18 and for women the age has been lowered from 21 to 19 years of age. Due to this change, there have been more active Mormon missionaries than ever before. These two mark the 11th and 12th deaths of missionaries this year, the highest in recent years. The rising number of deaths is being blamed on the higher number of active missionaries worldwide; hopefully no more occur.
Not all accidents are unpreventable. If you're hurt due to another's error, be it leaving an exposed livewire on their property or careless driving; please contact W.T. Johnson. Our professionals will work their hardest to get your life back on track with the compensation you deserve.