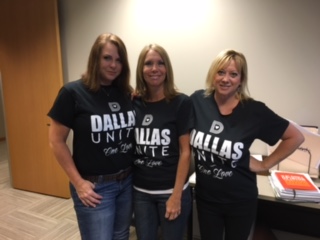 Last week's tragedy in Nice is just one more reminder of the turbulent and senselessly violent time we live in. It's also a reminder of how a single individual can injure the lives of so many others. We, at the Law Offices of Crowe Arnold & Majors, LLP in Dallas, would like to express our sorrow at all of the recent violence that has occurred in our country and throughout the world. Our condolences go out to the injured in Nice and the families of those who were lost. Such an event only reinforces the fact that no one is free from the threat of violence.
We had our own brush with such horror recently, when five police officers were killed and seven others were injured when shooting erupted at a peaceful rally that was held, ironically, to protest violence. What really made that tragedy hit so close to home was that it took place in the very parking garage where the employees of our office park every day.
While we can't do anything to erase the horribly violent events of the past, we can send out our sympathies with the hope that, in the future, all people will live in peace, no matter where in the world they may be. On behalf of the entire staff at the Law Offices of Crowe Arnold & Majors, LLP, be safe.