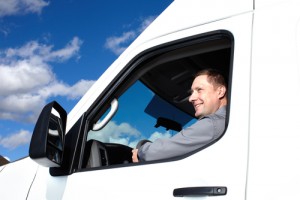 Tractor trailer drivers have a unique job delivering goods all over the country. Though many truck drivers enjoy their job, it can be extremely dangerous—around 500,000 trucking accidents occur every year in the United States. To help truck drivers stay safe while on the road, here are four safe driving tips:
Wear your seat belt: Many truck drivers don't wear seat belts because they think they are safe since they sit higher than other vehicles. But a truck driver's chances of being killed are almost 25 times higher if they are thrown from their vehicle during a crash.
Slow down in bad weather: When there is bad weather, some truck drivers assume that they can drive fast since they are used to driving in any kind of weather condition. But adverse weather conditions contribute to 25 percent of speeding-related large-truck fatalities. It's wise to reduce your speed by at least one-third when driving in bad weather.
Take care of yourself: Some truck drivers might assume they can handle driving even when they are tired, but research shows that being awake for 18 hours is comparable to having a blood alcohol concentration of .08 percent. In order to protect your life and those around you, get rest, eat well and stay fit so you feel ready to drive.
Keep your distance: Large trucks have a much greater stopping distance than other cars, and if a truck driver hits someone from behind, they are always considered at fault. Take advantage of your driving height by anticipating when you will need to brake hard.
Even if some truck drivers follow the rules of the road, others don't and end up creating tragic truck driving accidents. If you or a loved one were the victim of a truck accident due to the negligence of someone else, you deserve justice and compensation. Contact the experienced Dallas truck wreck attorneys at the Law Offices of W.T. Johnson today and set-up your free, no-obligation consultation.