The toys that your kids play with might seem harmless, but many have been recalled because they can potentially injure your children. To help you stay up-to-date on toy recalls, here are the U.S. Consumer Product Safety Commission's children's products recalls for February:
Dynacraft Monster High City Motor Scooter and Hello Kitty City Motor Scooter
These scooters are being recalled because they can accelerate quickly and cause the rider to lose control and fall. The firm received nine reports of City Scooters accelerating unintentionally. Three people reported minor injuries that included a bloody nose and bruises.
The electric, battery-operated Monster High scooters are purple and black with Monster High graphics on the front panels, seat and rear fenders. This Hello Kitty scooters are pink and black with Hello Kitty graphics on the front panel, footboard and rear fenders.
The Monster High City Motor scooters were sold at Walmart stores and Walmart.com from November 2012 to January 2013 for about $249. The Hello Kitty City Motor scooters were sold at Toys R Us stores and Toysrus.com from October 2012 to January 2013 for about $279.
If your family has one of these City Scooters, you should immediately stop using it, disconnect the battery and return it to the nearest Walmart or Toys R Us to receive a full refund or store credit.
EVO Strollers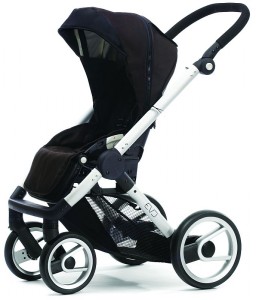 EVO strollers are being recalled because the opening between the grab bar and seat bottom of the stroller can allow an infant's body to pass through and become entrapped at the neck, posing a strangulation hazard for children if a child is not harnessed.
The strollers have black or silver-colored metal frames with brown, navy blue, black or white seats, with  "EVO" is printed on the stoller's lower back frame. They were sold at juvenile product stores and websites including Amazon.com between April 2012 and December 2012 for about $400.
If your family has this stroller, you should stop using it immediately and contact Mutsy USA to receive a free replacement seat unit and grab bar.
4moms Playard Sheets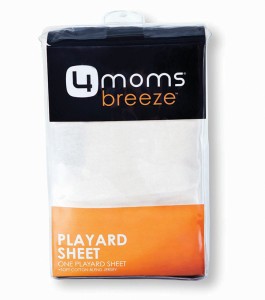 These play yard sheets are being recalled because the sheets are too small for the play yards. Since the sheet doesn't properly fit the play yard, it poses an entrapment hazard that could lead to suffocation.
The recalled play yard sheets are cream-colored, cotton jersey fabric. They were sold as an accessory to the 4moms breeze play yard at buybuy Baby, other juvenile product stores and online at buybuybaby.com from December 2012 through January 2013 for about $15.
If your family has this play yard sheet, you should stop using it immediately and return it to 4moms for a full refund.
The product recall lawyers at the Law Offices of W.T. Johnson have years of experience helping those injured by products get the compensation they deserve. If you or your loved one was hurt by a product due to the negligence of a manufacturer, contact us today to set-up your free, no-obligation consultation.