You want to keep your children safe, but it's easy for them to use recalled products that can harm them. Using defective children's products that have been recalled can lead to serious injury or even death. To protect your children, take a look at some of the Consumer Product Safety Commission's children's products recalls for March:
Disco Lights Recalled Due to Electrical Shock Hazard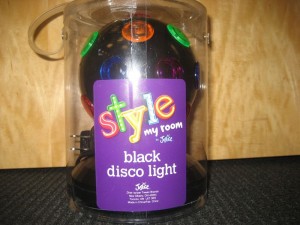 "Style my Room by Justice" Disco Lights has been recalled because the lamp can overheat, and result in an electrical shock hazard to users. The firm has received one report of the lamp overheating, and one report of a consumer getting an electrical shock.
This recall involves two styles of disco lamps: the black disco light and the star disco light, sold under the Style My Room by Justice name brand. The lamps were sold at Justice stores and online from May through November 2012 for about $24.
If you have this disco lamp, you should immediately stop using it, unplug it and return it to any Justice store for a full refund.
Imaginarium Activity Walker Recalled Due to Choking Hazard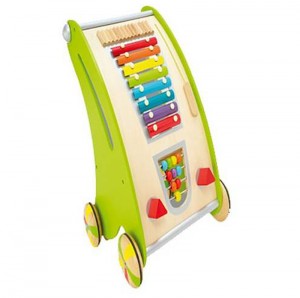 The bolt and spacer that attaches each front wheel to the Imaginarium Activity Walker can detach, and become a choking hazard for young children. Toys R Us received five reports of the front wheels detaching. No injuries have been reported yet.
The recalled walkers have a round push handle attached to a curved, wooden base with four wheels and a xylophone on the front. The walkers were sold at Toys R Us stores nationwide and online from August 2011 through January 2013 for about $30.
If you have a recalled walker, you should stop using it, put it out of reach of your children and return it to a Toys R Us store for a full refund or store credit.
Egg-Shaker Toy Instruments Recalled Due to Choking and Aspiration Hazards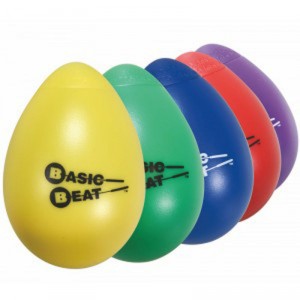 The outer "end cap" that is glued onto the top part of this recalled toy can come off, and become a choking or aspiration hazard. West Music received three reports of ends popping off, with no injuries reported yet.
These recalled toys are plastic, egg-shaped instruments sold in five colors: yellow, green, blue, red and purple and have "Basic Beat" printed on the front. The toys were sold at West Music stores, West Music Catalog, online and at West Music booths at summer workshops from July 2012 through October 2012 for about $1.50 each.
If you have a recalled egg-shaker toy, keep it away from your young children and contact West Music for a free replacement product.
You can learn more about these product recalls, or see more March children's products recalls at CSPC.gov. If you or your loved one has suffered injuries from any product, you deserve compensation for your physical and emotional trauma. Contact the Dallas product liability attorneys at Crowe Arnold & Majors, LLP today and set-up your free consultation.