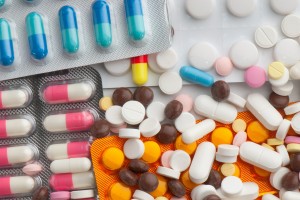 Risperdal is an antipsychotic drug prescribed to patients with schizophrenia, bipolar disorder, and autism. It is also given to patients with attention deficit hyperactivity disorder (ADHD), anxiety, insomnia, and depression. A study published in 2006 showed that Risperdal, when given to adolescents and young adults, caused an elevated level of the hormone prolactin, which is responsible for breast development in girls. Since then, hundreds of cases of breast development in boys and young men have been documented. The growth of breasts in males if referred to as gynecomastia.
Johnson & Johnson Face Legal Issues
The number of lawsuits against the maker, Johnson & Johnson, is growing. The lawsuits allege that Johnson & Johnson failed to adequately research the effects and to warn about the connection between Risperdal and breast growth. In 2007, Risperdal had sales of over $4.5 billion. From 2008, until now, sales have slumped as the generic became more widely prescribed, but J&J continued to see sales of $3 to $5 billion per year.
Johnson & Johnson are also facing legal issues for illegally marketing Risperdal off-label, for uses that were never approved by the Food and Drug Administration (FDA). The illegal marketing lawsuits alone cost the company $2.2 billion in a settlement agreed to in November 2013. The labeling lawsuit alleges that J&J paid doctors with kickbacks for prescribing and promoting Risperdal for many off-label uses, including prescribing to boys and young adults. One of the recipients of the kickbacks was Omnicare, who was given $50 million to sell Risperdal to nursing homes for the treatment of dementia. Omnicare settled their lawsuit with the government for $112 million.
Plaintiffs in the illegal labeling case alleged that J&J misrepresented the safety of Risperdal to the FDA, doctors and the public. Now that the court ordered J&J to show all of their documents regarding Risperdal, the truth of the severity of lies has been revealed.
The Side Effects Are Permanent
Once a boy or young man has experienced breast development, the condition is permanent. The only way to remove the enlarged breasts is through partial or full mastectomy. The surgery is very expensive, painful, and leaves the victim with permanent disfigurement.
The growth of breasts has caused many young men emotional pain, suffering, and embarrassment. This drug was never approved for children or adolescents, and was illegally marketed to them.
Risperdal has many side effects that are just now being revealed to the unsuspecting public. Parents trust their doctors to prescribe medication that is beneficial to their children. Due to the lies and deceit, Risperdal was given to young men that should have never taken it.
If you or someone you know has taken Risperdal and has developed breasts, you need an experienced attorney who can advocate on your behalf and get you the compensation you deserve.
Contact the professionals at Crowe Arnold & Majors, LLP to set up a free consultation today.