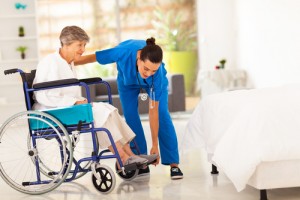 The U.S. Food and Drug Administration warned cardiologists and physicians last Wednesday of the dangers of Lexiscan and Adenoscan. Both are injectable compounds marketed by Astellas Pharma US Inc. that aid in testing for cardiac disorders. They work by stressing the heart, allowing doctors to take photos of problematic areas due to low blood flow or damaged heart muscle. These types of tests would normally be done on people by monitoring them while they exercise, but these drugs were developed for people who are physically unable exercise. The chemicals dilate the heart's arteries, causing increased blood flow to an obstructed artery.
The numbers aren't shockingly high and the drugs' use can lead to saving more lives, but there is an inherent risk of use. The FDA analyzed a safety database containing figures about the drugs since 2008 for Lexiscan, and since 1995 for Adenoscan. The research concluded that 26 heart attacks and 29 deaths can be linked to Lexiscan; and 6 heart attacks and 27 deaths can be attributed to Adenoscan. In this case the FDA isn't going to pull the products, just warn doctors about the risks so they can inform their patients because there is no other way to find the data without the drugs. In the end, more people will be warned about the risks, and the packaging will most likely undergo an overhaul to include new data found regarding their use and risks.
With new research and regulation, some formerly "safe" drugs are proving to cause health risks. If you or someone you know are negatively affected by a recalled medication, please contact Crowe Arnold & Majors, LLP for legal counsel.