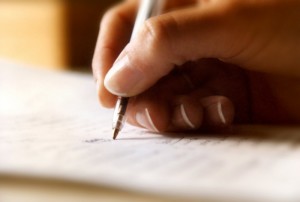 Many Americans have been struggling through some tough economic times. Companies go out of business or downsize, leaving their workers to cobble together a life on unemployment until another job opportunity is found. Many people cannot maintain the lifestyle they had while employed, and are forced to file for bankruptcy. There are two types of bankruptcy that most people file, either Chapter 7 or Chapter 13. Chapter 7 is a tool to eliminate debt, while chapter 13 reorganizes the debt.
What Would a Personal Injury Case have to do with Bankruptcy?
Personal injury and bankruptcy are very different cases, and have nothing to do with each other. Personal injury cases are generally in state court and bankruptcy courts are part of the federal court system. However, they have one thing that links the cases each court has jurisdiction to hear, and that is judicial estoppel.
What is Judicial Estoppel?
Judicial estoppel is a legal doctrine that binds what the party does in one case, to what the party does in another case. So, if the victim of negligence is planning to file a personal injury case or has already filed one, and at the same time is planning to file for bankruptcy, the victim must disclose both cases to both courts.
Judicial estoppel has five elements:
Both positions must be taken by the same party
Both positions must be taken in judicial proceedings
Both positions must be given under oath
The party must have received some benefit
Both positions must be inconsistent (estoppel by inconsistent positions)
Failure to be truthful in one case might jeopardize both cases. The courts are never favorable to plaintiffs who deliberately lie or are deceitful regarding information that should be disclosed. If the victim has a pending Chapter 7 Bankruptcy, the settlement might be included with the assets to pay off the creditors. There are some exemptions to this, such as Workers' Compensation claims, but everything needs to be disclosed.
If a settlement has not yet been reached, but is pending, the plaintiff must have approval from the bankruptcy trustee before accepting the offer. The plaintiff does not have the luxury of receiving a settlement for their injuries, while at the same time discharging all of their debts, leaving their creditors unpaid.
In the event that the victim needs to file bankruptcy, a chapter 13 might be a better avenue to consider. Once chapter 13 is filed, the victim is protected by an automatic stay so that they can no longer have any collection actions taken against them. When the victim receives a personal injury settlement, they have the ability to work with payments to satisfy the debt without losing the entire settlement.
The complication of pending court cases is a situation where an attorney is imperative. Only with the assistance of experienced legal representation will all the requirements of the courts be satisfied. If you are the victim of negligence and having difficulty paying your monthly bills, retain the services of an attorney before making any decisions that could negatively affect you later.
Contact the experienced attorneys at Crowe Arnold & Majors, LLP today to set up an initial consultation.