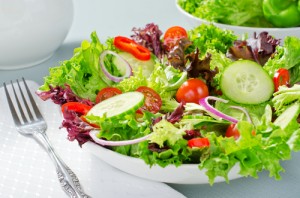 So far Texas has 204 cases of cyclospora, which is more cases than any other state. The cyclospora food poisoning outbreak has now sickened at least 514 people in 17 states.
Texas now has almost as many food poisoning cyclospora cases as both Iowa and Nebraska combined. Federal health officials have joined a team of investigators in Texas and have asked case patients, who are from many Texas cities, including Dallas, to fill out a 16-page questionnaire detailing what they ate, where and when they ate it.
Last week, the Food and Drug Administration confirmed that bagged mixed salad made by a Mexican division of Salinas, Calif., produce supplier Taylor Farms, was behind cyclospora infections in Iowa and Nebraska, which have sickened nearly 240 people in those two states.
The commercial packs of salad mix sold at Olive Garden and Red Lobster restaurants in those states were identified as the culprit, the FDA said. But neither FDA nor Centers for Disease Control and Prevention officials have said what's behind the still-growing outbreak in Texas. Officials with Darden restaurants, which operate Olive Garden and Red Lobster, said that Taylor Farms doesn't supply their produce in Texas.
Cyclospora symptoms take about a week after eating contaminated food to develop and can last as long as two months. Cyclospora symptoms are bouts of explosive diarrhea, nausea, vomiting, fatigue and weight loss.
If you or a loved one were a victim of cyclospora food poisoning in Texas, you deserve justice and compensation for your physical and emotional turmoil. Contact the experienced Texas food poisoning attorneys at the Law Offices of W.T. Johnson today and set-up your free, no-obligation consultation.