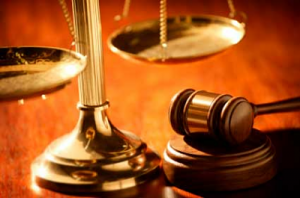 Mislabeling of foods that are either genetically modified (GMO) or contain genetically modified ingredients has the potential to trigger some of the largest class action lawsuits. Voters have had difficulty in passing amendments that would require GMO labeling on food, but consumers are joining together in an endeavor to exercise their right to know what is in their food.
The Case
Last week, a Florida judge rejected the Campbell Soup Co.'s desire to have a class action suit dropped. The lawsuit accuses Campbell Soup of falsely labeling soup that contains genetically modified corn as 100 percent natural. Campbell Soup argued that the case should be dismissed on the grounds that the U.S. Department of Agriculture (USDA) approved the "100% natural" label for two of its soups that contain genetically modified corn. Campbell's 100% Natural Soups have been on the market since 2009.
U.S. District Court Judge William P. Dimitrouleas said that not allowing the lawsuit to move forward would harm other plaintiffs who are willing to bring claims against other companies over GMO labeling. He extended his remarks by stating the USDA may not have known the GMO corn was in the soup when they approved the label. He also refused Campbell's argument that the FDA has primary jurisdiction over soup, because the FDA has refused to define the word "natural" and therefore, does not regulate those claims.
The plaintiff alleged that he bought several varieties of Campbell's soups and that all 37 varieties contain corn that is GMO derived. FDA had jurisdiction over vegetable soups while the USDA has jurisdiction over soups containing meat. What is not clear from the complaint is whether the lawsuit is limited to whole kernel corn or includes cornstarch and other corn-based modifiers.
Food manufacturing companies are becoming concerned about the expense of determining if the ingredients they use are GMO, but also about the potential litigation brought on by consumers who want to know what is in their food. At the same time, many manufacturers have experienced a decline in sales as organically grown food has become less expensive and more readily available.
Congress refuses to take any steps to assist consumers in making informed decisions about what they are eating and feeding their families. FDA continues to refuse to define the terms 'natural" and "all natural", and this is leading to a flurry of false-labeling class actions across the country.
Brands Involved
Some of the brands that are involved include:
Snapple Juice, Healthy Choice Pasta Sauce, and Arizona Beverage Iced Teas: labeled "natural" but contain high-fructose corn syrup.
Tostitos, Sunchips, naked juice Beverages and Wesson Vegetable Oil: labeled "natural" but contain genetically modified organisms.
Tropicana Orange Juice: advertised as natural but is engineered in laboratories.
Fiber One: claims natural but contains chemically extracted inulin.
Lipton Tea and Hershey Chocolate: falsely touts the benefits of flavonoid antioxidants.
Kashi snack and cereals: claims "nothing artificial" but contains synthetic ingredients.
Splenda: claims to have vitamins, antioxidants and fiber, but delivers no health benefits.
Chobani Yogurt: misleading use of "evaporated cane juice" for sugar.
Nestle Coffee Mate Creamer: claims "0 grams trans fat".
While some of these seem insignificant and do not withstand a motion to dismiss, others are moving forward.
One of the problems plaintiffs have confronted when pursuing class action cases is that fact that not every person in the class, defined as any purchaser, might have been harmed by the mislabeling. Consumers consider many issues when making a purchase, which "would likely include people with varying rationales behind their purchases."
Fine v. ConAgra Foods Inc., No. CV 10-01848 SJO, at *10-11 (C.D. Cal. Aug. 26, 2010)
While it is true that consumer spending is linked to many different "rationale", including price and availability of selection, there are food companies that have gone out of their way to advertise themselves as something that they are not. Discerning customers depend on accurate labeling to aid them in buying decisions.
What Are "Natural" Ingredients?
Because the FDA has refused to enter the food fight by setting clear definitions, they are deferring all of the food issues to the court system. In three pending court cases, judges have sent written requests to the FDA for guidance, but according to the FDA's Assistant Commissioner for Policy, Leslie Kux, the agency believes that is where the issues should be decided, due to the complexity of competing interests, rather than the issuance of regulation or formal guidance. Kux also said that the Grocery Manufacturers Association (GMA) is going to file a petition with the FDA to "issue a regulation authorizing foods containing ingredients derived from biotechnology to be labeled natural."
The Grocery Manufacturers Associations has spent millions in an attempt to thwart ballot questions that would have required identification of GMOs in California and Washington. They are a lobby group that represents more than 300 food manufacturing businesses. It is estimated that 80 percent of all packaged food contains one or more genetically modified organisms. The most common ingredients being: corn, sugar, soy, cottonseed oil, and canola.
One hurdle a plaintiff must be able to defend against is the obvious problem with calling any processed food "natural," regardless of the ingredients used, GMO or not. Food-science has created most of the products available on the market shelves today, and to call anything that is created via test tube, is a stretch.
One possible stepping-stone comes from the mouth of Monsanto, the bio-seed giant, in their definition of GMO, which they describe as,
"Plants or animals that have had their genetic makeup altered to exhibit traits that are not naturally theirs. In general, genes are taken (copied) from one organism that shows a desired trait and transferred into the genetic code of another organism."
Currently, there have been 65 class-action lawsuits filed against the food industry for unlabeled GMO ingredients. Although some cases have failed, others have resulted in multi-million dollar settlements. This battle is just beginning as the long-term effects of GMOs are emerging. As the results of more GMO studies are released, and more consumers desire to reclaim their rights; the court cases will grow.
Contact W.T. Johnson to set up a free consultation today.