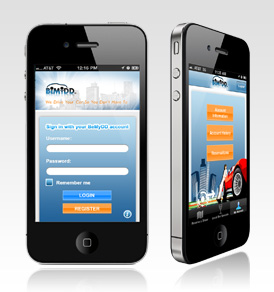 In 2011, there were 1,213 drunk driving fatalities in Texas, which is one of the highest amount of drunk driving fatalities in the nation. During holidays like the 4th of July, Texas drunk driving accidents are usually more likely to occur than at other times. To help you find designated drivers this holiday weekend, here are some designated driver smartphone apps you can download to help you get home safely:
BeMyDD: BeMyDD's designated drivers are the perfect solution for Dallas drivers who want to avoid getting in a DWI accident. BeMyDD offers the services of a chauffeur at a discounted rate because they drive your car for you. Through your smartphone, you can request their professional designated driver to come to your location, and give you the safest ride possible, so you won't end up in a drunk driving accident.
StearClear: This is a designated driver service that uses GPS technology delivered through an Android application to connect you with professional drive teams that get you and your car home safely, so you can avoid getting in a DWI accident.
Sobrio: This app is great for college kids to find a safe ride from a designated driver by entering your location, destination, and number of passengers. Your request is sent off to all the drivers at your school, and you are notified when you receive an offer. You can read the driver's profile before accepting the offer.
Even though you might be a safe driver, there are many Texan drivers who don't obey the law and drive drunk. If you or your loved one were the victim of a Texas drunk driving accident, you deserve justice for your emotional and physical turmoil. Contact Crowe, Arnold & Majors today and set-up your free, no-obligation consultation.