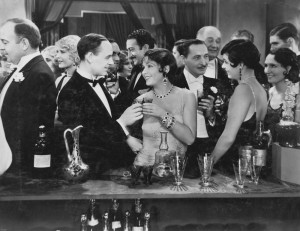 The bars were about to close on the 1st of July last year when Madeline Rackley was driving home in Austin, Texas. She and two friends had just left Lustre Pearl, an Austin bar located on Rainey Street. It was a seemingly normal evening, but what happened next left a man dead, and Lustre Pearls' future uncertain. 25 year-old, Jarrett Ryan Whittington was in Rackley's back seat when she lost control of the vehicle. Rackley's car plunged into Town Lake, the river that flows through downtown Austin, and Whittington did not survive. Two police officers report that they were near the accident when it took place, typing up reports. They saw the car enter the water where it landed upside down, around 30 ft out from the shore. The officers then proceeded to help by pulling out two women from the front seat, but by the time they informed the officers that there was another passenger in the back seat, it was already too late. The car had already sunk to the bottom, and Whittington did not make it out in time. That night, Rackley was booked on a charge of intoxication manslaughter.
Repercussions of last year's tragic events are still being experienced. The Texas Alcoholic Beverage Commission (TABC) has decided to suspend Lustre Pearl's liquor license for 45 days. The bar also has the option to pay a fine instead. The fine would be the equivalent to $900 for every day it would have been suspended, totalling $40,500. The suspension will begin on December 25th of this year. In conjunction with the suspension, some of the bar's drink special's will be regulated to dissuade patrons from drinking too much. According to the TABC, Lustre Pearl did not uphold their responsibility to regulate Rackley's consumption. Hopefully in the future, events such as these will be avoided and Whittington will not have died in vain.
Always be sure to exercise responsibility when out on the town; and if you're too drunk to drive, please call a cab. If you or a loved one is a victim of a drunk driving accident, contact W.T. Johnson for legal counsel.