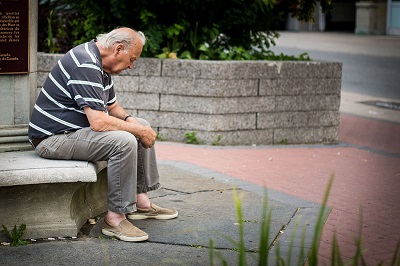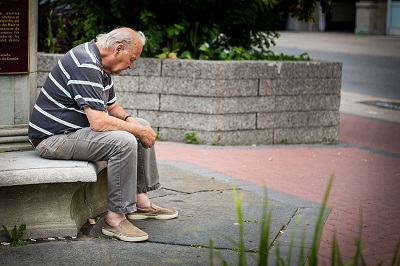 Nursing home residents are vulnerable– completely reliant on the staff for their needs. Yet, despite this, emotional abuse of residents is common. You can protect your loved one by knowing the warning signs and informing the facility's administration if you feel something is amiss.
Moreover, certain forms of emotional or psychological abuse are not always obvious. Family members should pay close attention to detect this. Unfortunately, most nursing home emotional abuse causes are not reported to management or government authorities.
A Dallas nursing home abuse lawyer at Crowe Arnold & Majors, LLP can help you to explore all your options.
Emotional Abuse Takes Many Forms
Emotionally abusive behavior runs the gamut. The two basic types consist of verbal or non-verbal abuse. Emotionally abusive behaviors toward a resident by an employee or fellow resident may include:
Yelling at the resident
Embarrassing the person
Talking down to the resident
Making threats
Blaming the resident for things they did not do
Ignoring calls for assistance
Isolating the resident
Hiding the resident's belongings
Menacing the resident
These are just a few examples. When one resident is emotionally abusing another, it is up to nursing home staff to address this issue.
We'll Be Your Voice and Fight for You
Click below for a FREE case review and consultation.
Plus no fees unless we win!
REVIEW MY CASE
Warning Signs of Emotional Abuse
Suspect potential emotional abuse if your loved one appears afraid of individual staff members. If they no longer want to speak to you or other family members or friends– that is another indicator. Take note if your loved one appears ashamed, anxious, or depressed.
Some emotionally abused residents display behavioral changes that are directly linked to the situation. If your relative exhibits any significant personality changes, that is always a red flag.
Emotional abuse often corresponds to physical abuse. If you see any signs of physical abuse, it is likely emotional abuse is also involved. The following behaviors by your loved one may indicate they are victims of emotional abuse:
Easily provoked to anger
No longer making eye contact
Mood swings
Changes in eating or sleeping habits
Self-harm attempts, or trying to harm someone else
Stops participating in activities they formerly enjoyed
Submissiveness
Physical issues relating to emotional abuse may include weight loss, refusing food and drink, diminished physical activity, and lethargy. Increased health problems, such as gastrointestinal upset, higher blood pressure, and joint pain, may manifest in psychological abuse victims.
Risk Factors for Emotional Abuse
While any nursing home resident may find themselves subject to emotional abuse, certain factors increase the risk. Female residents are more likely to suffer from this than male residents. Those dealing with dementia are often victims, and these are the people least able to tell relatives and visitors about their plight.
What to Do About Suspected Emotional Abuse
If your loved one can communicate, try to get them to discuss anything that is bothering them or their problems at the facility. Record the information, including the date and time of the conversation. Encourage them to provide specific details. However, remember many residents are ashamed or afraid and may give vague answers. As noted, discuss your concerns with the administrator. This behavior can be stopped if an employee is warned and realizes they are being observed.
If you suspect more serious forms of emotional abuse, contact Adult Protective Services. After receiving your report, APS will conduct an investigation. Such investigations are prioritized based on perceived victim risk. You should also consider consulting a personal injury lawyer specializing in nursing home abuse.
Contact our team of Dallas elder abuse lawyers
If you suspect this has happened to your family member, contact an experienced Dallas elder abuse lawyer at Crowe Arnold & Majors, LLP. Schedule a free, confidential consultation by calling or texting 24/7 or submitting our online form. We can also help you get your loved one better care as soon as possible.
After reviewing your claim, we will advise you regarding taking further legal action. Since we work on a contingency basis, there is no fee unless you receive compensation.