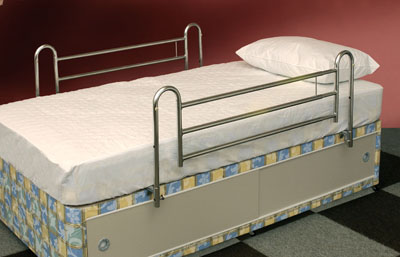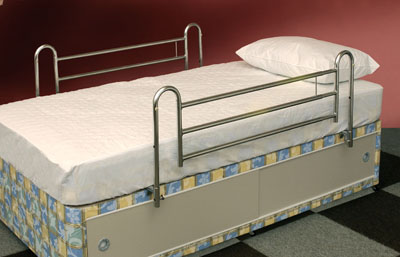 You have the right to file a lawsuit following an injury to a loved one which was caused by a malfunction or improper use of a nursing home bed rail. In theory, these are designed to protect residents from dangerous falls, but sometimes this is not the case, and people are seriously hurt.
If this has happened to a member of your family, you could be entitled to compensation. With the help of a personal injury lawyer from Crowe Arnold & Majors, LLP—we can hold the liable parties accountable for their negligence.
The purpose of bed rails
First and foremost, bed rails exist to prevent falls. Some nursing home residents are unable to get out of bed on their own, while others are unaware of their surroundings. Bed rails provide safety in multiple ways—they are designed to prevent residents who cannot safely get out of bed independently. They can also prevent residents from rolling out of their bed in their sleep.
Further, they are also designed to offer support. Some residents lack the physical strength to reposition themselves on their own. The rails allow them to do so without having to ask for assistance.
Were You Injured? Call Now For a FREE Consultation!
Risk factors of bed rails
However, there are several risks—and one of the most dangerous involves a nursing home resident becoming caught between the rail and the mattress. If the resident is unable to free themselves or call for help, they face the risk of suffocation. Further, when nursing homes attempt to cut corners by using a rail that is mismatched to the bed, it can cause larger gaps that increase this risk.
Moreover, while bed rails are designed to prevent falls, they can actually worsen them. Some residents– who called for assistance, but none was forthcoming—attempted to get out of bed on their own. If they climbed over the rail instead of lowering it, they could fall from a much greater height. The consequences of this can be serious. This can be seen as a classic case of elder abuse. Finally, other problems occur when a bed rail is installed improperly. The failure to follow the instructions can impact the rail's structural integrity.
These are only a few of the more common risks. To understand the full scope of possible injuries, discuss your case with a personal injury attorney as soon as possible.
The frequency of bed rail injuries
The Consumer Product Safety Commission (CPSC) issued a thorough report on the incidents of bed rail injuries and deaths. This study spanned from 2003 to 2012 and recorded 155 deaths. According to the study, 143 of those deaths resulted from entrapment. Most of those deaths involved strangulation and typically involved patients with underlying conditions like cardiovascular disease or dementia.
Of the remaining deaths, 11 resulted from fall injuries, while one was caused by the patient hitting their head on the rail itself. This report, and others like it, are important for pointing out and exposing these types of nursing home abuse and neglect.
Contact our team of Dallas nursing home neglect lawyers
If your loved one suffered an injury due to a bed rail accident, there could be multiple parties at fault. Whether it was a design defect related to the railing or carelessness by the facility operator, you could pursue a legal claim with the help of a Dallas nursing home neglect lawyer. To learn more, contact us at Crowe Arnold & Majors, LLP, for a free consultation. We work on a contingency-fee-basis, so there are no upfront legal fees. We get paid when you do.