Top-Rated Attorneys At Your Service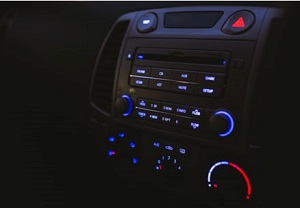 When you purchase a new car directly from a dealer or a used vehicle from a private party, your natural assumption is that everything will work just fine, as it should. If there is a problem, well, no problem, the dealer will fix the car free of charge since it's still under warranty. However, the sad reality is, that in many cases, individuals may continue to bring their vehicle to the dealer to fix various issues that arise, and after many attempts the dealer may not be able to identify and repair the problem. If this sounds familiar, it is most likely that you have a lemon on your hands. If your car has been in the shop more than in your garage, You have the law on your side.
What Are My Rights as a Car Buyer in Dallas?
At Crowe Arnold & Majors, LLP, we understand that selling an item while covering up any defects or malfunctioning parts is against the law. Furthermore, we realize that identifying the exact issues and attempting to fix those problems can be incredibly time extensive and psychologically damaging for individuals. Nobody enjoys feeling like they have been scammed into making a purchase, especially when it is on the scale of a new or used vehicle. As a buyer, you are entitled to an accurate and thorough history of the item that you are considering purchasing. Have you been the victim of an apathetic or exploitative seller? Are you now left with an unsatisfying and inoperable vehicle? The attorneys at Crowe Arnold & Majors, LLP are here to assist you in holding certain parties responsible for selling products that were already malfunctioning or had a high likelihood of malfunctioning in the near future.
Identifying A Lemon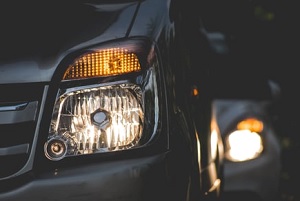 You know you have a lemon when:
The issues with your vehicle began from the time of the purchase and unable to fix
You took your car to the dealer, had it repaired under manufacturer's warranty and there are still a variety of problems
The issues remained even after your car has been repaired multiple times
The issues cause your car to be unusable, and the value to plummet
The moment that you suspect your vehicle may be a lemon you should proceed to research and seek professional legal advice. Our experienced team of attorneys at Crowe Arnold & Majors, LLP has a long history with lemon law cases. By contacting us, you can assure that you and your case are in good hands. We have numerous paralegals waiting for your call. They are ready to record all information relevant to your case. Our paralegals will proceed to share the information with our team of attorneys. Our experienced team will quickly evaluate the circumstances surrounding your situation and contact you in a timely and efficient manner to inform you as to whether or not you have a case. On average, about 90 percent of the calls that we receive in our office lead to viable lemon law or breach of warranty cases.
How Much Does It Cost To Hire A Lemon Law Attorney in Dallas?
In the case that you have been sold a lemon, you probably want to file a claim to receive fair compensation for your inconvenience. However, hiring an attorney can be an incredibly costly proposition. Fortunately for you, the lemon law attorneys at Crowe Arnold & Majors, LLP are seasoned in lemon law cases and will work diligently to have the dealer purchase your car back from you. Furthermore, our experienced team understands that it is the responsibility of the car manufacturer to cover any legal fees incurred during the litigation process. What does this mean for you? It means that our team will handle your case quickly and efficiently at absolutely no cost to you! At Crowe Arnold & Majors, LLP, we have handled hundred of litigations relating to lemon law cases and we are well versed in the entire process.
What Is Your Story?
Did you get a peach of a deal that turned out to be a lemon? Tracking down and fixing problems for a purchased item is costly, time-consuming and humiliating. Nobody likes to play the fool. You have the right to a truthful, factual history of the item you've purchased. And now you're left with a klunker. Selling you an item and hiding a history of defects is breaking the law. Don't let these bottom-feeders take you for a ride. Lemon Laws, also known as Breach of Warranty, are in place to hold parties responsible for selling malfunctioning or likely to malfunction products. These laws usually pertain to vehicles: cars, boats or recreational vehicles. However, sellers may act apathetic or clueless about your warranty claim, ignoring responsibility. Has this happened to you?
I've Got a Lemon. Now What?
If you believe you have a lemon in your hands, you have options. If you choose to hire Crowe Arnold & Majors, LLP at no cost to you, our attorneys will fight to secure your interest and will see to it that the dealership does not take advantage of you. If you choose to deal with it on your own, you can start out by doing some reading on various other lemon law cases, specifically the ones in which the victim chose not to hire an attorney. There may be some valuable insights to be gained by looking some of these lemon law cases up. Ideally, however, as it is of no cost to you, hiring an experienced lemon law attorney will probably prove to be beneficial, especially because it takes some time to file the right paperwork and then the negotiations with an unwilling dealer/manufacturer whose concern is first and foremost its own bottom line.
We've Recovered Over $ 110,000,000 for Our Clients
The Dallas consumer fraud attorneys at Crowe Arnold & Majors, LLP can help you recover your losses or obtain compensation for your lemon law case. Most companies who are confronted with a breach of warranty claim will elect to settle out of court. However, in the case that a dealer or manufacturer insists on continuing to take your well-earned money, our professional team is willing and prepared to take them to court. In the past, our team has assisted clients in recovering millions in compensation related to breach of warranty claims.
Contact us for Lemon Law claims today. If you or someone you know has been the victim of an irresponsible seller, contact us at Crowe Arnold & Majors, LLP at (214) 231-0544 today! Nobody enjoys inheriting someone else's problems or the accompanying headaches that those problems often involve. We want to help you settle your claim quickly and efficiently so that you receive the compensation that you deserve and get on with your busy life!
5 Questions and Answers about Dallas Lemon Law
1. What is Texas Lemon Law?
Texas lemon law states, "The owner of a motor vehicle of the owner's designated agent may make a complaint concerning defects in a motor vehicle which are covered by a manufacturer's, converter's, or distributor's warranty agreement applicable to the vehicle. Any such complaint must be made in writing to the applicable dealer, manufacturer, converter, or distributor and must specify the defects in the vehicle which are covered by the warranty."
Essentially this means that consumers who have purchased lemons can file a formal legal complaint about their vehicle and, if the vehicle is still under warranty, can receive compensation for the repairs needed for the car. If the repairs are very extensive, the consumer may be able to get a full refund for the purchase of the vehicle.
2. What is the notice of requirement under Texas Lemon Law?
Even the most promising lemon case can be turned down in court if the notice of requirement isn't met. This requirement states that consumers must provide written notice of the repairs needed to the dealership or the individual that sold them the car. Many consumers believe that work orders or invoices for repairs are enough written notice simply because there's a paper trail. They're not. An actual letter outlining the repairs that have been done, and what the issues are with the vehicle, is necessary in order for the notice of requirement to be met.
Along with the notice of requirement, there are other legal obligations the consumer must meet before the lemon case can be taken to court. Find out what those are by calling us at Crowe Arnold & Majors, LLP. We are the experienced consumer law attorneys and we'll tell you everything you need to have ready before taking your case to court.
3. What is the statute of limitations for Texas Lemon Law?
The statute of limitations is the amount of time a consumer has to file a lemon law suit against the dealership, manufacturer, or the person that sold them the car. In Texas, that statute of limitations is within 30 months of the date of delivery or ownership. This date can typically be found on the purchase agreement for the vehicle. There are certain limitations to this statute however. For instance, the court may find that the statute is earlier than stated, because the buyer should have had reason to believe there was something wrong with the vehicle.
4. What should I do before I call Crowe Arnold & Majors, LLP?
The attorneys here at Crowe Arnold & Majors, LLP will do everything we can to help you win your case. We'll break down all the legalese that you need to know, explain the law, and give you your chances at winning the case. However, before you even call us at Crowe Arnold & Majors, LLP, there are certain things you can do to help yourself and improve your chances of winning the case. Make sure that anything and everything related to the vehicle and any repairs made or needed are kept for your records. Keep the purchase agreement, all repair orders, and a detailed written explanation of any conversations you had with the dealership or previous owner of the car. If you can provide witness testimony, especially of conversations you had with the seller, this is even better.
5. Does Crowe Arnold & Majors, LLP accept lemon law cases on used cars?
That depends on whether or not the vehicle is still under warranty at the date of purchase and in the case of most used cars, it's not. Dallas lemon law only includes vehicles that are still under warranty and if they're not, unfortunately there's not a lot the consumer can do. Vehicles that are purchased at a dealership however, are almost always still under warranty, which is why most dealership/consumer cases are taken.
If you have questions that aren't covered here about a lemon you've purchased, be sure to call us at Crowe Arnold & Majors, LLP (800) 738-4046 today. We'll give you all the answers you need and, if you have a case, the compensation, too!
Additional Information